Milan Fashion-Tech Bootcamp
As part of the DeFINE Fashion-Tech Bootcamp series, Politecnico di Milano will be leading a Fashion-Tech Bootcamp in partnership with Fashion Technology Accelerator (FTA) between the 23rd – 24th January in Milan.
If you are a pre-start-up, start-up or SME working within the fashion supply chain or developing new technologies we invite you to apply for the Milan Fashion-tech Bootcamp, where you will have the chance to:
experience meaningful workshops and talks
progress your fashion-tech business idea,
meet fashion & technology experts,
connect with many other innovative start-ups and SMEs,
contribute to the development of the European Fashion-tech Innovation Network.
The bootcamp will go through the main topics you need to work on in order to start and growth your fashion-tech business. We will start by working together on the Business Model Canvas adapted for fashion start-ups. We will analyze the main tools and instruments you can use in order to have your start-up digitally fully fledged, and we will analyze the best strategies for digital marketing. The second day will be dedicated to Financials and Investments and will focus on the topic of Sustainability. In addition a keynote speaker and two start-ups will share their success stories and strategies.
In order to get tailored insights from industry experts, the selected businesses will have the opportunity to access 1 to 1 meetings with mentors experienced in Innovation, Manufacturing, Investment readiness, Tech support, Marketing and Ideation.
How to register
Milan Fashion-Tech Bootcamp application form
Application deadline is 13th January, 2020. Your application will be reviewed by the DeFINE partners and we will be in touch to confirm your attendance.
Limited spaces available: 30 FASHION-TECH BUSINESS IDEAS will be selected to attend the Bootcamp.

Who Should Attend
Bootcamps are designed for pre-start-ups, start-ups and SMEs to develop their fashion-tech business ideas.
Am I Eligible to Apply?
You must meet the following criteria to be considered for the Bootcamp:
Working in fashion or technology.
Have an innovative idea incorporating fashion and technology that you want to develop for one of the following:

Product or service
Process
Route to market/business model

Able to certify that you have ownership or right to use any intellectual property involved.
Based in a COSME participating country – EU 28 + Montenegro, Turkey, Albania, Serbia, Moldavia, Armenia, Iceland.
Please note: you do not need to be a registered company to apply for the Bootcamp.
Location
Milan Fashion-Tech Bootcamp will be taking place the 23rd and 24th January will be at Educafé, Politecnico di Milano – Via Leonardo da Vinci 32, 20133 Milan. (Building 2).
Accommodation

Attendees are responsible for booking their own accommodation.
Contact Us

If you have any questions about attending an Bootcamp please email contact@define-network.eu.
Hourly Schedule
23rd Jan. - Talks and Workshops
9:15

-

9:45

Welcome coffee and Registration
9:45

-

10:00

Introduction to the DeFINE project

Speakers:

Chiara Colombi (Polimi), Paola Bertola (Polimi)
10:00

-

11:30

Workshop: Fashion Business Model Canvas
11:30

-

11:45

Break
11:45

-

13:00

Digital Tools: what you need to use to digitalize your business
13:00

-

13:15

Recap & Poll
13:15

-

14:30

Lunch + 1 to 1 Mentoring

Parallel Activities
14:30

-

15:45

Digital Marketing: how to create an engaging and effective marketing strategy (Workshop)

Speakers:

Francio Ferrari, K-448
15:45

-

16:00

Break
16:00

-

16:30

Perfect Imperfection

Speakers:

Silvio Campara, Golden Goose
16:30

-

17:00

Start-up story: Artknit Studios (Workshop)

Speakers:

Alessandro Lovisetto, Artknit Studios
17:00

-

17:30

Start-up Story: Fynest (Workshop)

Speakers:

Alessandro Coltro, Fynest
17:30

-

17:45

Poll of Day 1
17:45

-

18:45

Networking Drinks + 1 to 1 Mentoring

Parallel Activities
24th Jan. - Talks and Workshops
9:00

-

09:15

Welcome Coffee
9:15

-

10:15

How to set up a business plan (Workshop)
10:15

-

11:15

Fund raising journey (Workshop)

Speakers:

Thierry Baujard, Media Deals
11:15

-

12:15

Competitive advantages of a social impact-driven startup (Workshop)

Speakers:

Daniela Bavuso, Makeaplan.io
12:15

-

13:00

Presentation of the DeFINE Mentoring Programme

Speakers:

Chiara Colombi (Polimi)
13:00

-

13:15

Poll of day 2
13:15

-

14:30

Lunch + 1 to 1 Mentoring

Parallel activities
Allocated 1 to 1 Sessions with Mentors
13:30

-

14:00

DAY 1 - 1st Session - Allocated Mentoring

Mentors expert in Innovation, Manufacturing, Investment readiness, Tech support, Marketing and Ideation
14:00

-

14:30

DAY 1 - 2nd Session - Allocated Mentoring

Mentors expert in Innovation, Manufacturing, Investment readiness, Tech support, Marketing and Ideation
17:45

-

18:15

DAY 1 - 3rd Session - Allocated Mentoring

Mentors expert in Innovation, Manufacturing, Investment readiness, Tech support, Marketing and Ideation
18:15

-

18:45

DAY 1 - 4th Session - Allocated Mentoring

Mentors expert in Innovation, Manufacturing, Investment readiness, Tech support, Marketing and Ideation
13:30

-

14:00

DAY 2 - 5th Session - Allocated Mentoring

Mentors expert in Innovation, Manufacturing, Investment readiness, Tech support, Marketing and Ideation
14:00

-

14:30

DAY 2 - 6th Session - Allocated Mentoring

Mentors expert in Innovation, Manufacturing, Investment readiness, Tech support, Marketing and Ideation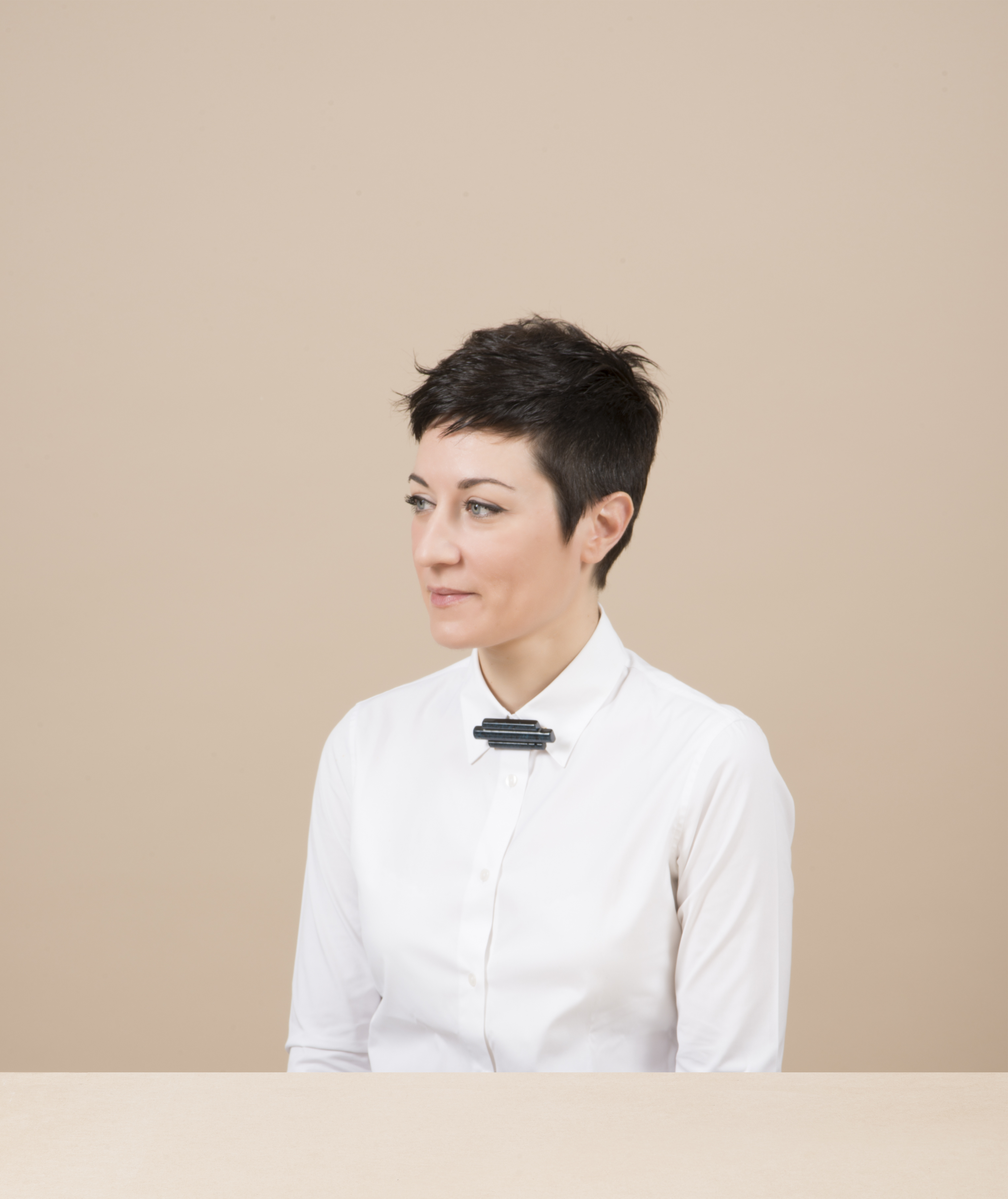 Chiara Colombi (Polimi)
Project Manager, Polimi
Chiara Colombi, is a Fashion Designer, PhD and Associate Professor at Politecnico di Milano, Design Department, and Faculty Member in BSc and MSc Fashion Design programs at Design School ‐ Politecnico di Milano. She has 15 years' experience in education, research and professional consultancy in the fashion design field mainly focused on trend research methods, product-system development, merchandising and retailing. Her research, teaching and professional experience is rooted in the close relationship established with productive and professional entities. These connections aim to define research projects deemed to be relevant from an industrial, socio-economic perspective and possible topics for studios, workshops, research projects and grants.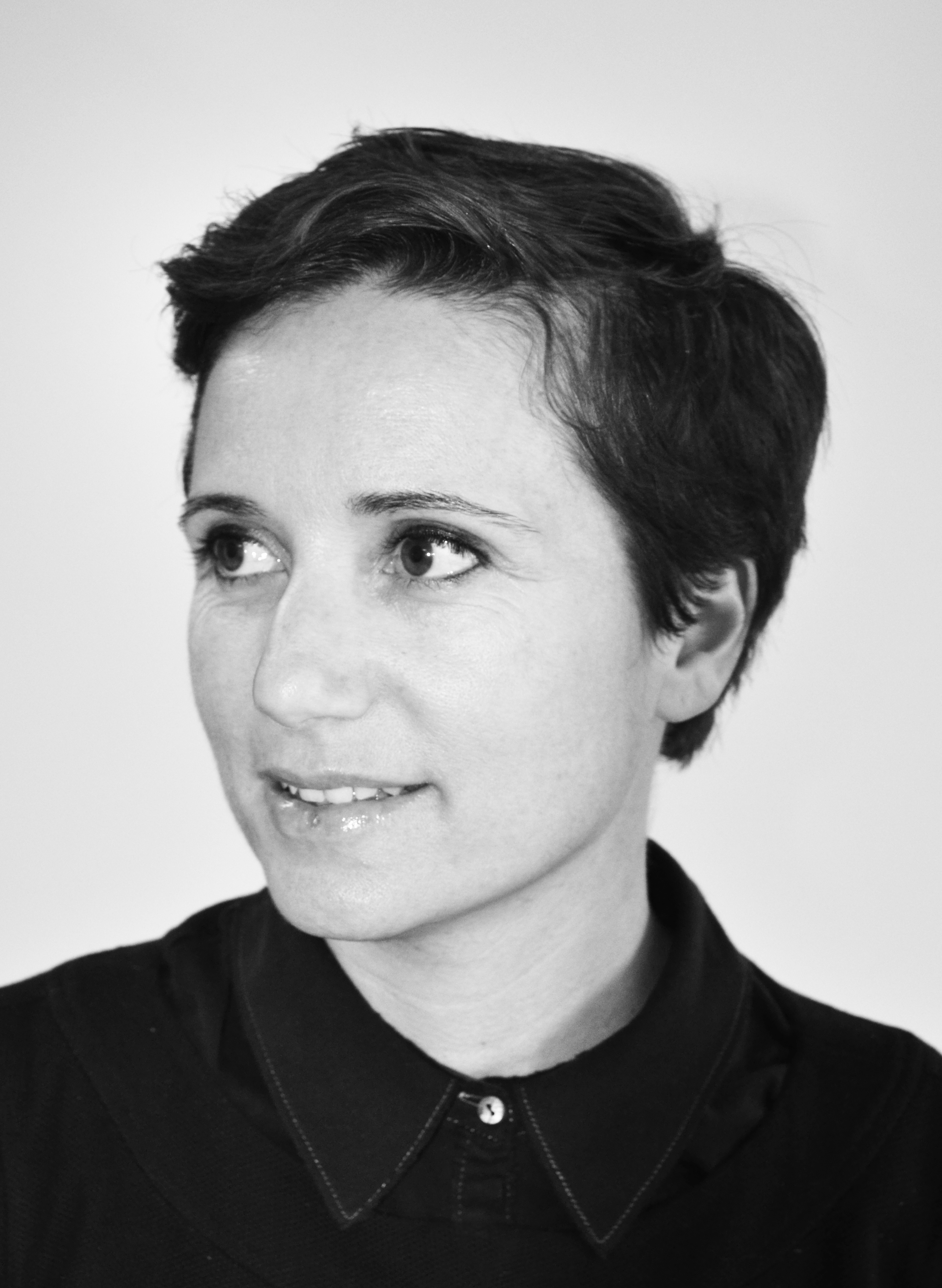 Paola Bertola (Polimi)
Full Professor and Coordinator of the PhD Program, Polimi
Paola Bertola, PhD in Design, is Full Professor at Politecnico di Milano, Design Department, where she coordinates the PhD Program in Design. She is cofounder of Fashion in Process (FIP) research collective and Faculty Member of the School of Design, Politecnico di Milano, where she teaches in BA Fashion Design program and in MSc Product Service System Design Program. Her research focuses on creative processes, design management and branding, and design research within "culture intensive" industries. She is an author of several international publications and consultant on didactic and research activities for Italian and foreign institutions and companies. She was twice awarded with the Compasso d'Oro Price (2001 and 2011) for her research activities.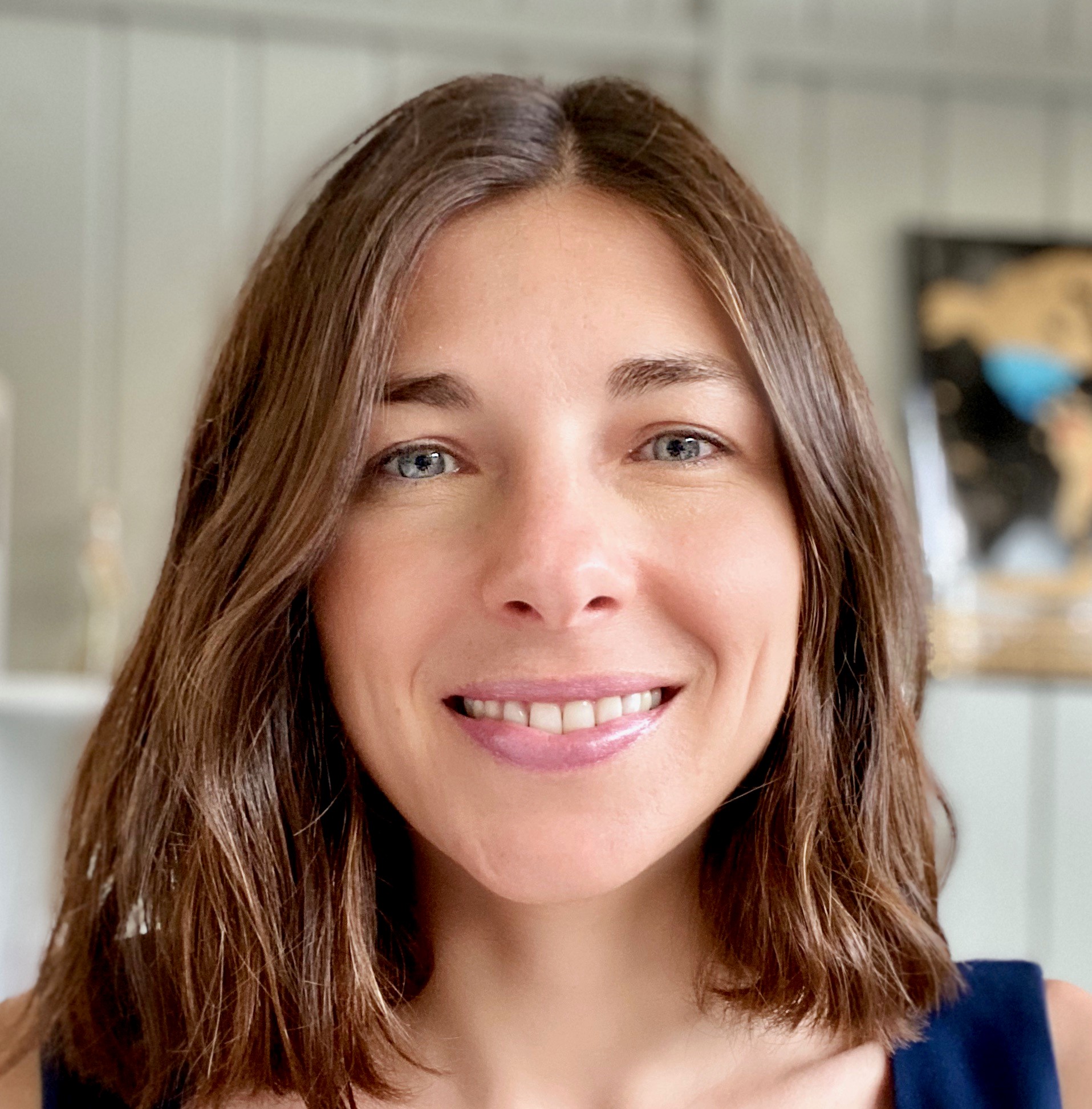 Giusy Cannone (Fashion Technology Accelerator)
CEO, Fashion Technology Accelerator
Giusy is Fashion Technology Accelerator's Chief Executive Officer and she has 10+ years experience in the investment and startups area. She has been Investment Manager at Italian Angels for Growth, business angels network with 14M€ invested. Previously, she was innovation specialist at in Intesa Sanpaolo bank, running a program which supports business development of tech start-ups. Earlier, she had working experience in the United States working first as Researcher at the Kauffman Foundation then at the Mind the Bridge as coordinator of the incubation program in San Francisco. She has also been involved in consultancy projects to develop entrepreneurial ecosystem in different countries. She is lecturer at the major Italian Fashion Schools such as Instituto Marangoni and Domus Academy.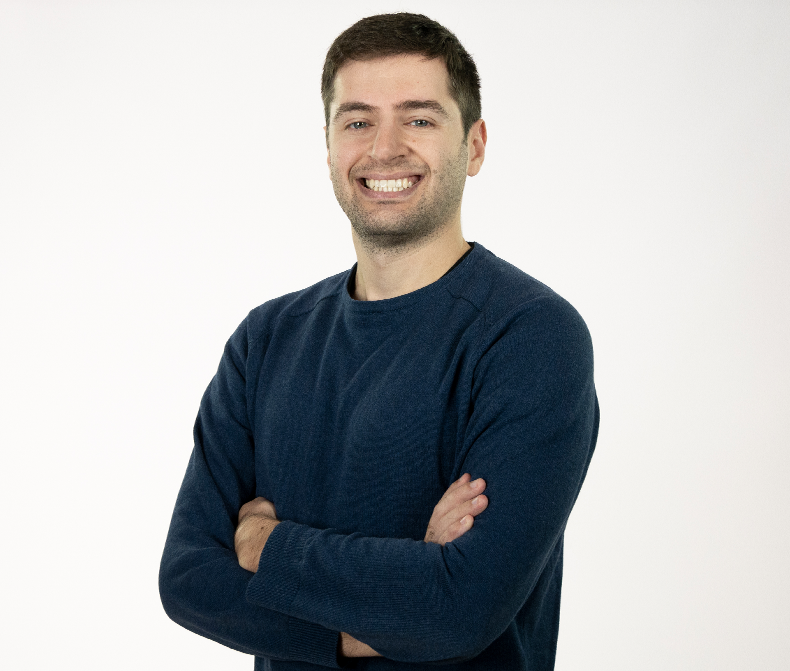 Marco Filocamo, Fashion Technology Accelerator
Head of Operations - Fashion Technology Accelerator
Marco has in-depth expertise in data analysis, operations and project management. He is a lecturer at fashion institutions such as Domus Academy and Istituto Marangoni. He is also a Facilitator for Startup Weekend in Southern Europe and the co-founder of Activators Pavia, an association of tech and business enthusiasts promoting innovation at all levels.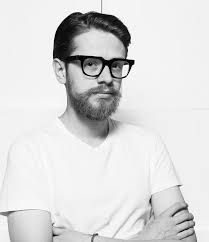 Francio Ferrari, K-448
Co-Founder, K-448
Francio graduated in communication. He has been developing digital projects for brands like Campari, Fiat, La Rinascente, Gioco del Lotto and Lombardini22 and worked for several fashion brands and tech start-ups as a digital marketer-Woolrich Jr & Bros, Barbour,Baracuta and Deus ex Machina to name a few. Passionate about photography he has published on international magazines and art catalogues.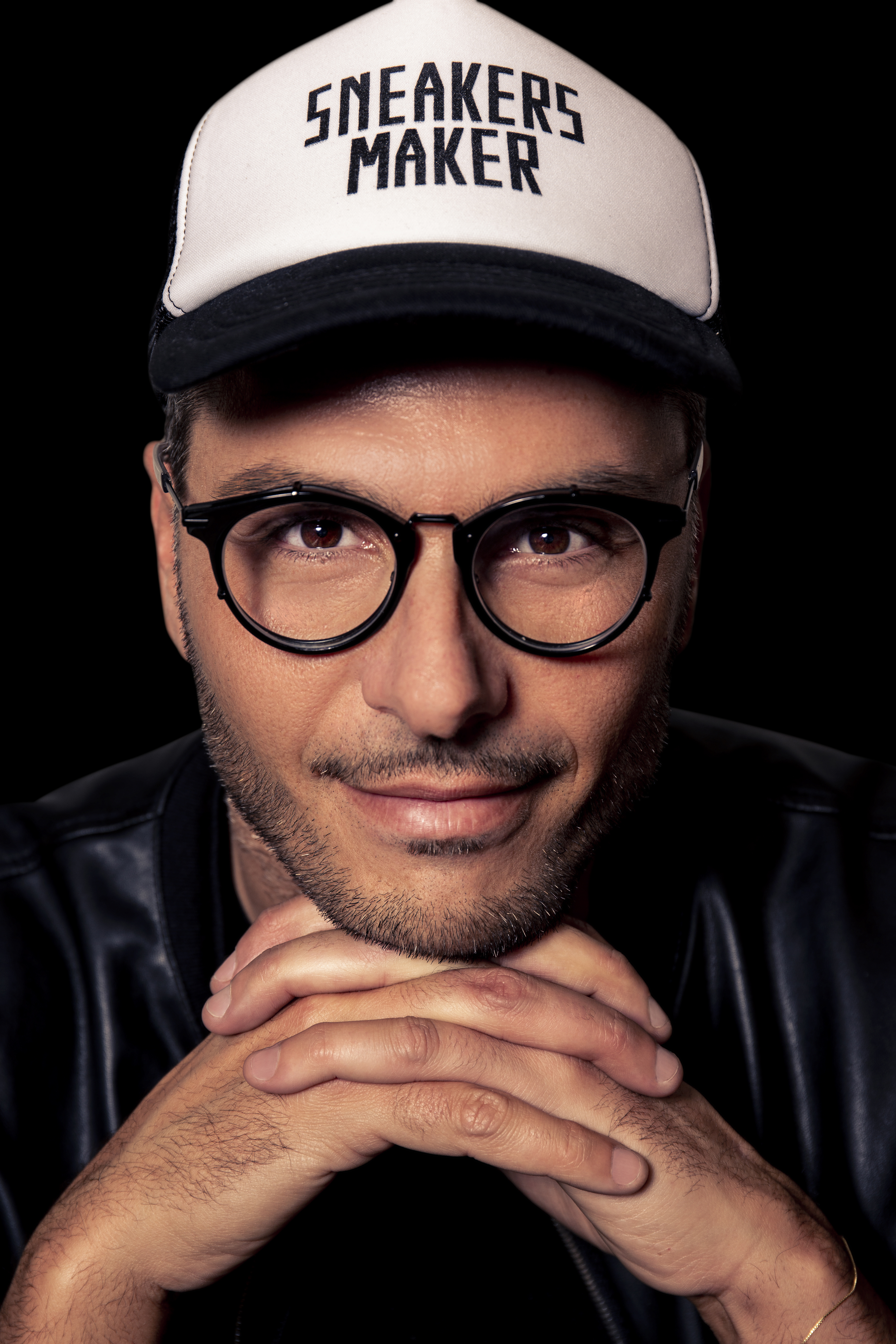 Silvio Campara, Golden Goose
CEO, Golden Goose
In September 2018, Silvio Campara was appointed Chief Executive Officer of the Venice-based label Golden Goose, tasked with further accelerating the brand's international growth and continuing his track record of boosting revenue and improving margins. His appointment to lead Golden Goose at this crucial stage is an indication of the respect he has built in the industry through his years of experience. Campara, a graduate of the prestigious Università Commerciale Luigi Bocconi, began his career in 2004, working in Alexander McQueen, and moving in 2006 to Giorgio Armani, contributing to the launch of the Maison's retail network in Asia. In 2009 he specialized in buy-out operations, starting a long and fruitful collaboration with Style Capital, which sees him as the prota- gonist of Sundek's retail expansion, before becoming an investor and Commercial Director in Golden Goose starting from 2013. Right from the start he supported the great renewal of the Venetian brand with significant improvements in sales and by creating the Golden Goose retail network, thus contributing to the consolidation of the brand's distribution and to the creation of the luxury sneakers trend on a worldwide scale. Campara is a seasoned speaker, having taken part in several luxury panels and he was invited as a speaker at the prestigious WWD CEO Summit this year.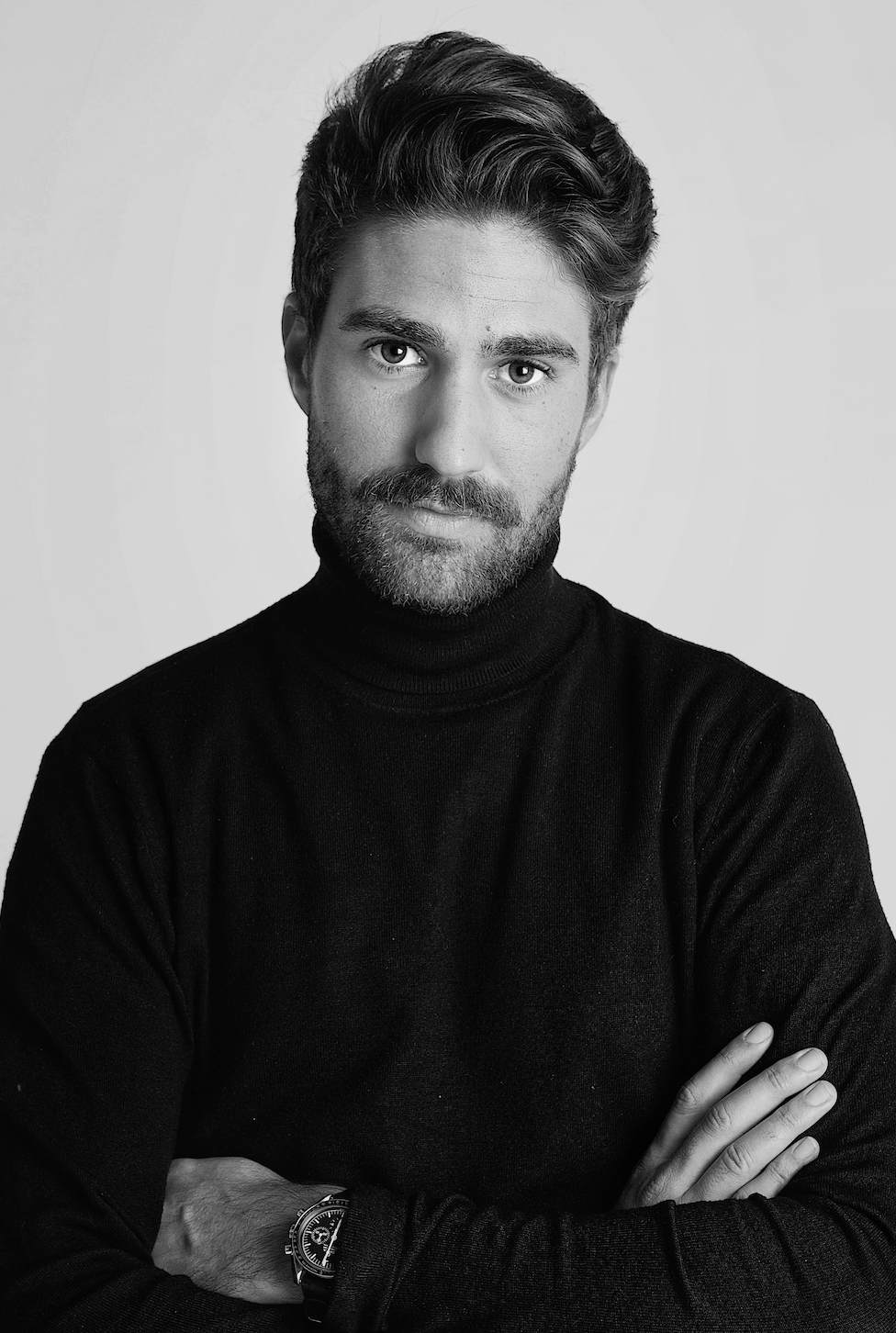 Alessandro Lovisetto, Artknit Studios
Founder and CEO, Artknit Studios
Alessandro Lovisetto is Founder and CEO of Artknit Studios, where he runs the company and sets overall strategy. Prior to Artknit Studios, Alessandro worked for Google and Rocket Internet. He also collected international experiences in Investment Banking between London and Paris. Alessandro holds a Triple Degree in Management, Strategy and Corporate Finance from ESCP Europe Business School.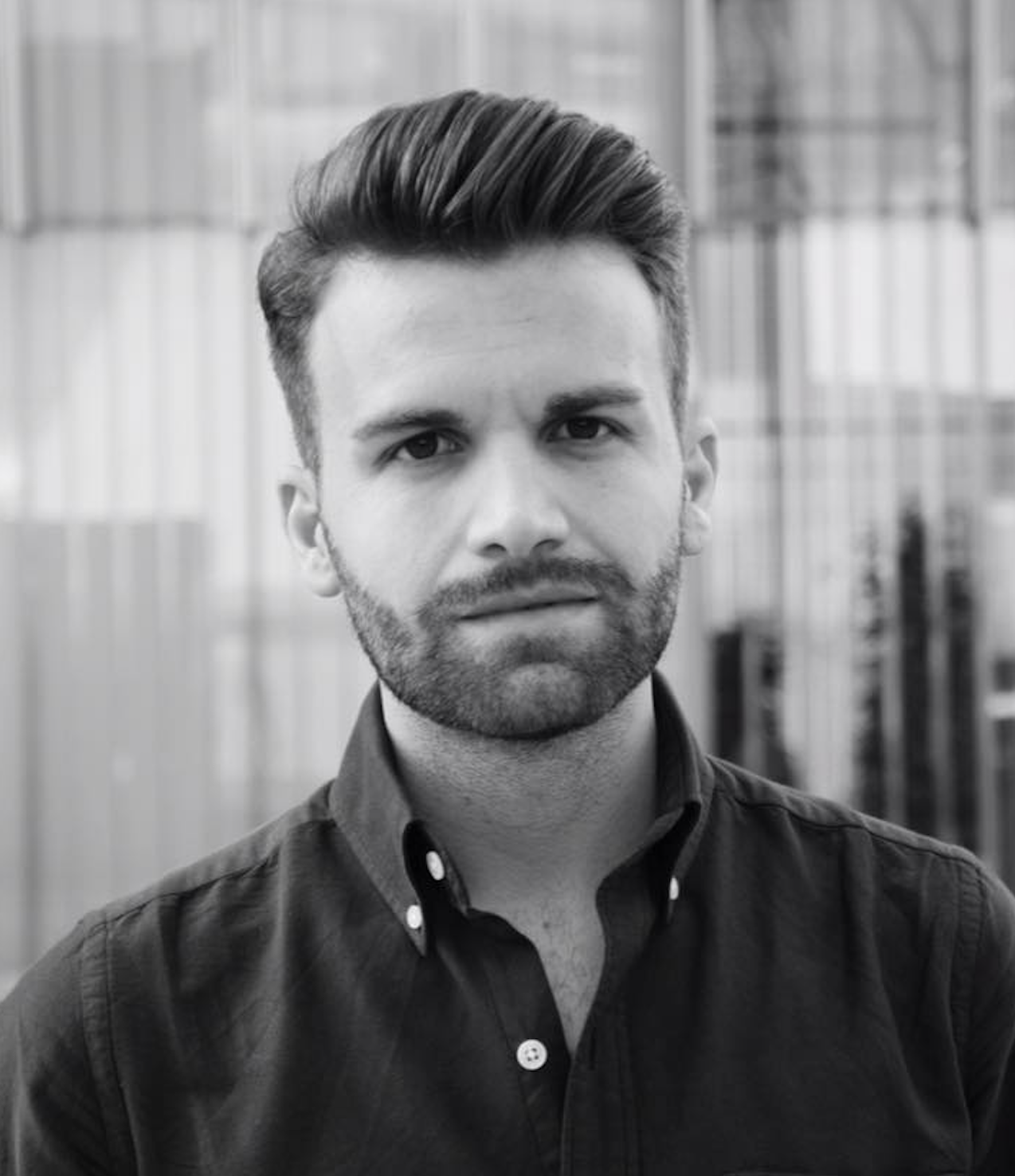 Alessandro Coltro, Fynest
Founder & CEO, Fynest
Alessandro Coltro is co-founder and CEO of FYNEST, an influencer marketing platform specializing in men's fashion and lifestyle. At FYNEST he manages the business and marketing side of the company, and sets the overall strategy. Over the last 5 years, Alessandro has developed an in-depth expertise in social media, and in 2016 he started Gents Cafe - an Instagram-based magazine focused on menswear that collaborates with international fashion brands. He graduated in Computer Science and Engineering from Politecnico di Milano and he has previous experiences as startup founder and innovation consultant.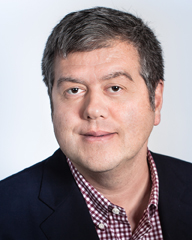 Thierry Baujard, Media Deals
Founder, Media Deals
Thierry has 20+ years of experience in the communications and entertainment industries. After graduating in Paris he worked in London as a business consultant for entertainment companies and telecom operators, then in France and Germany in business development for Vivendi, and then for ARTE – the Franco-German TV station – in Strasbourg. Thierry then completed an MBA at Bocconi University in Milan, Italy and at UCLA in Los Angeles, where he specialized in film financing and e-commerce. In 2012, he graduated from the European Executive Programme of the Ecole National d'Administration (ENA) in France. For Media Deals, Thierry is in charge of developing the investment network across Europe and managing the network's Investment Forums, which regularly bring mediatech companies and investors together for pitching sessions. With regard to this, he supports the network's investors in identifying investment opportunities and in carrying out due diligence with a focus on cross-border transactions and exit strategies. He was also the project director of Media Deals' EU project ImMediaTe, which examined financial mechanisms for digital media between five European clusters (Barcelona, Rome, Malta, Paris, and Amsterdam) and is now the director of the new DG Connect project European Investor Gate (EIG). Thierry has also been developing different creative industries funds for the film, music, and video games sectors. He is a regular speaker at conferences and summits on content and technology as well as an expert for the European Commission on regulations for investment in the digital sector.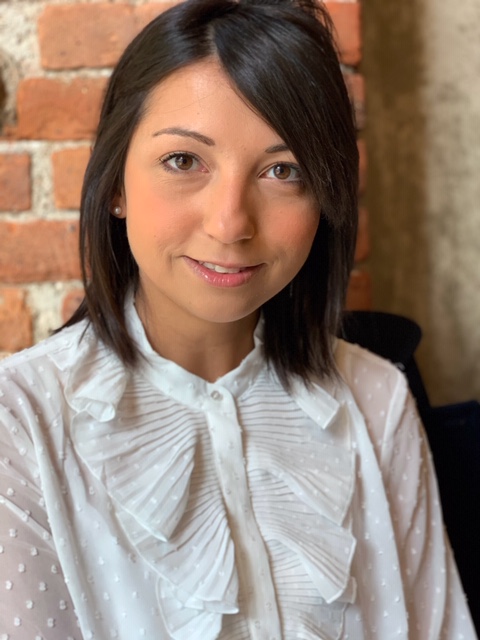 Daniela Bavuso, Makeaplan.io
Founder and value designer, Makeaplan.io
Daniela is a value designer with more than 15 years of experience as professional consultant in communication strategies and stakeholder relationship management. In 2018 she founded Makaeaplan.io, a strategic consultancy studio based in Milan. She is strongly committed to projects that impact people's life and she believes that global challenges and new social values are deeply changing the way organisations work and produce their income. For this reason she helps organisations in discovering their value architecture, re-designing their value chain and business model and planning an effective business and communication strategy based on the purpose of growing business while finding a way to create relevant impact. Makeaplan's clients and business partners are Italian and international companies, startups, ONG, associations, interest groups, institutions and publicly exposed personalities. Daniela is involved in many education programs promoted by Italian and French accelerators, universities, online platforms and companies. She coordinates projects involving startups and innovative companies associated with CONFAPI Milano.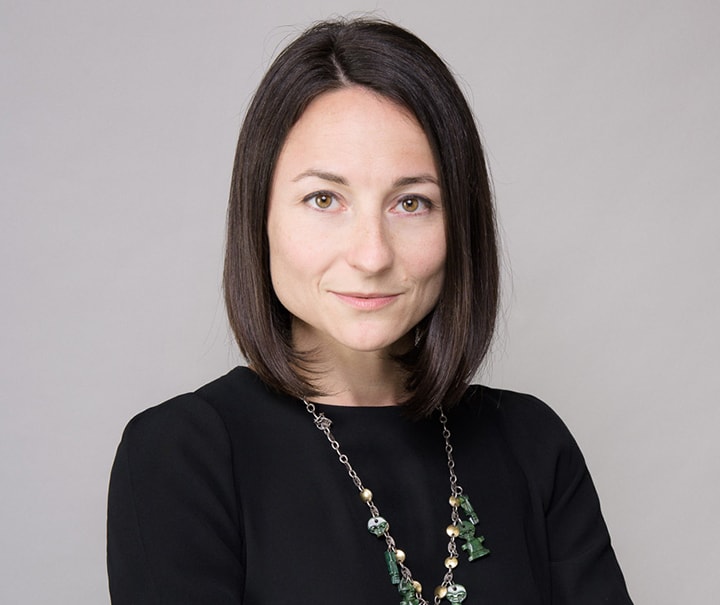 Anna Lottersberger, LAND Education
Founder, LAND Education
Anna Lottersberger holds a Ph.D. in Design (Textile) from Politecnico di Milano, where she completed her B.A. in Industrial Design and a M.A. in Fashion Design. Anna is an alumna of Alta Scuola Politecnica. She worked as a creative consultant with Culti, Dolce&Gabbana and Loro Piana and co-founded the fashion brand Il Sistema Degli Oggetti. Anna collaborated as a mentor for the start-up Incubator Polihub and the Fashion Technology Accelerator. She has worked as a university lecturer in Italy, Lebanon, China, and Singapore, where she was the Head of the School of Fashion and Design at MDIS. From 2016 to 2019, she served as the Head of Fashion Cluster at Domus Academy in Milano. Anna has designed, executed and supervised more than fifty workshops in collaboration with large enterprises, SMEs and nonprofits. She produces exhibitions and documentaries on fashion, design and creativity. Anna is the founder LAND Education, a diffuse education organism developing immersive learning programs for visionary enterprises and individuals to explore the most preferable futures.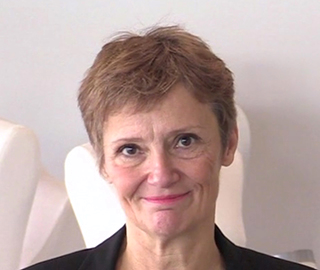 Danièle CLUTIER, IFM
Project Manager, IFM
Danièle is an experienced Lecturer in Fashion Marketing at IFM and in different programmes and institutions. Her range of expertise covers consumer behaviour, strategic marketing, innovation strategies and competitiveness policies. She regularly collaborates with France's Ministry of Industry to design and implement various collective initiatives to help creative industries raise their competitive level on the global scene by acquiring updated design and technological capabilities. She is Secretary General to the R3iLab innovation network. Danièle regularly carries out strategic studies for businesses and for the European Commission mostly focused on fashion innovation and SME-related issues and challenges. An alumna of INSEAD's MBA, her career has been focusing on textile and other creative industries since an early stage when she first joined Chargeurs Group as International Marketing Director, after being in charge of market intelligence at Rothmans International. She then went on to set up and run IFM's Market Research and Consulting Department.
Simon Hjelte (Ink Boras)
Business Developer, Ink Boras
Simon works as a Business Developer at Inkubatorn i Borås (Ink Borås) where he focus on companies in the fashion and textile technology field. He support startups in the entire business development process, focusing on new business models for the new type of fashion startups that we see coming. Simon's expertise is to discover an idea's intrinsic value and make business of it - a skill he has developed by knowing the fashion industry in depth. Simon is a tailor in principle. He has worked through all parts of the textile and fashion value chain and used to operate his own jeans micro-factory. He first got in contact with the Borås textile innovation cluster as an entrepreneur through the Innovation Department at Borås University, engaging as a commercial partner in "on market" research projects. He eventually ended up at the incubator when he got the chance to work with business linked to fashion and textile innovation. Simon initiated the process of Ink Borås taking the position as Scandinavia's leading business developing partner for startups within the area of fashion technology. From the beginning of 2019 and forward, Ink Borås has an increased focus on attracting startups with technical innovations in textile and fashion.