Info Day – Paris
THIS EVENT HAS NOW PASSED
On Tuesday 12th (Info Day) and Wednesday 13th February 2019 (Launch Event), we will officially launch the DeFINE project at Première Vision (Paris) with two days of workshops, talks, discussions and sharing ideas.
If you are a start-up or SME working within the fashion supply chain or developing new technologies, or an incubator supporting these businesses, we invite you to join us to meet the DeFINE community and contribute to the development of the European Fashion-tech Innovation network.
Who Should Attend
The Info Days are designed for start-ups, SMEs, as well as fashion and technology professionals. Accelerators, hubs and clusters would also benefit from attending the event.
How to register
Registrations are now closed.
Costs
All DeFINE events are free to register.
Guests of the DeFINE Launch Event and Info Day may be offered a free pass to Première Vision (subject to availability). DeFINE will contact you before the event to confirm your Première Vision pass.
Accommodation
Attendees are responsible for booking their own accommodation.
Contact Us
If you have any questions about attending an Info Day please email contact@define-network.eu.
Location
Info Day and Launch Event will take place at room 402, Première Vision.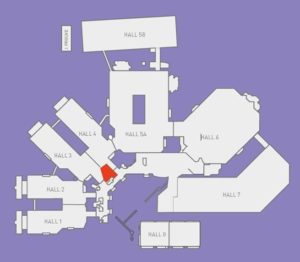 Hourly Schedule
Info Day - Paris
9am

-

9.30am

Registration
9.30 am

-

9.45am

Welcome Coffee
9.45am

-

10.05am

How the European Commission supports fashion innovation and technological leaps
10.05am

-

10.20am

DeFINE programme and call for project

Hear about DeFINE's mission and how you can get involved. Learn more about the call for projects and how you can connect and showcase your organisation on our free online network community.

Speakers:

Danièle CLUTIER, IFM, DeFINE Team
10.20am

-

10.40am

Fashion-tech market

Hear about the various technologies that are the most promising for the fashion industry and will be reshaping the next 20 years.
10.40am

-

11am

Technologies and start-ups in fashion industry

Fashion-tech start-ups are emerging fast and wide, from online marketplaces to tech products. How will the fashion industry adopt these emerging technologies, from data analytics, computer vision, and face recognition to 3D technology?
11am

-

11.45am

Intellectual Property Management

Get to grips with IP protection for your business, from patents, trademarks, trade secrets to copyright.

Speakers:

Paola Gelato, Jacobacci Law Firm
11.45am

-

12pm

Presentation of Wearable Lab start-ups and other participants

Hear from Marguerite Coiraton at Première Vision on how Wearable Lab is transforming the fashion industry and who are the key fashion-tech players to watch out for.

Speakers:

Marguerite Coiraton, Première Vision
12pm

-

1pm

Visit Wearable Lab

Tour the Wearable Lab space which aims to present an international selection of materials, products and services that is a source of experimentation for the fashion industry from R&D, smart materials to innovative technologies.
1pm

-

2pm

Networking Lunch
2pm

-

2.45pm

AI in customer-brand relationships – round table discussion

Discuss how you can anticipate your customer's future needs and match product to market at a specific time. Explore how SMEs can profitably handle data, and the impact of chatbots and web-customer dialogue.
2.45pm

-

3.30pm

Enhancing online selling performance – round table discussion

Join the enhancing online selling performance round table to hear what your peers and experts have to say about customisation and personalisation issues, but also on the impact of AR/VR on customer's online experience and the way social media platforms are used as efficient touchpoints to reach clients.
3.30pm

-

3.45pm

Break
3.45pm

-

4.30pm

Identification and protection

Blockchain, RFID and traceability tags have changed the way we supply, sell and trade. Implementing these tools provide competitive edge in front of customers looking for their security and a more responsible way of consuming fashion.
4.35pm

-

Wrap up and End of Info Day - Paris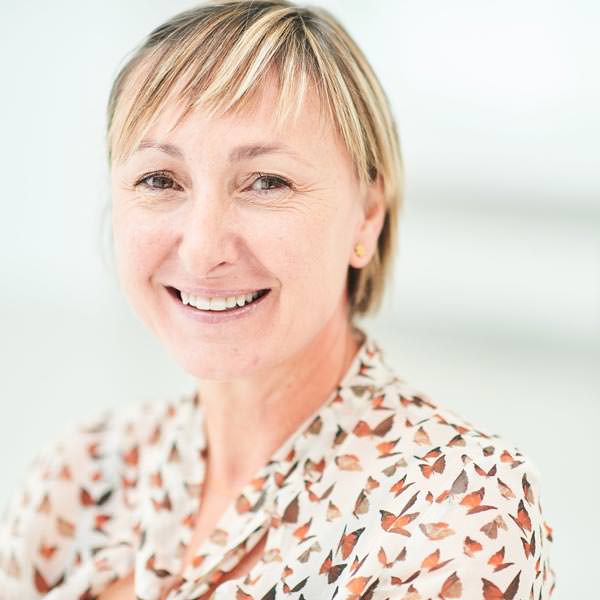 Piedad Rivas (EIC - European Commission)
Project Adviser, EIC - European Commission
Piedad Rivas, works at the European Commission European Innovation Council and Small and Medium-sized Enterprises Executive Agency (EISMEA) Piedad has a background in Law with specialisation studies in Human Right Law. Through her work in MEDIA and COSME programmes she has built experience in creative industries in the audiovisual industry sector, and in the manufacturing sectors of fashion/textile, footwear and lifestyle. At the European Commission, she has worked for the EU COSME programme, through which the European Union (EU) supports SMEs competitiveness and internationalisation such as DeFINE network of incubators. She is now working for the European Innovation Council supporting innovation and visionary entrepreneurs to scale up new ideas and projects into the market. Piedad enjoys working with creative industries. She is a great supporter of interdisciplinary collaboration, and the richness resulting from connecting people and diverse skills. She is convinced about the potential that European creative industries and small businesses have as a driving force to generate local innovation and added-value to create jobs and reply to important societal challenges. The fusion between creativity and innovation and new technologies can definitively generate positive impact in European local communities and the environment.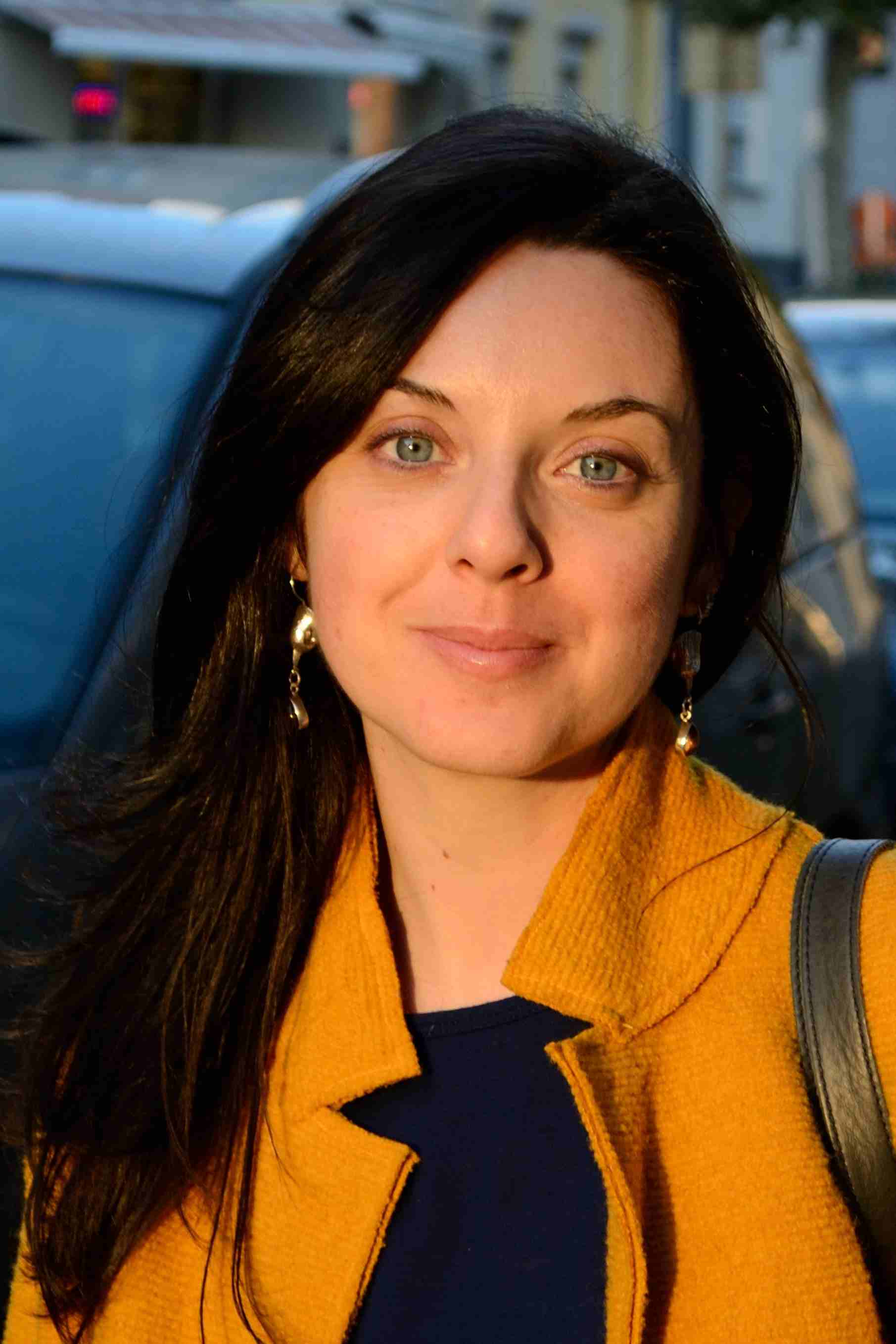 Silvia Draghi, European Commission
Policy Officer, European Commission
Silvia is a policy officer at the European Commission, working in the Directorate-General for Internal Market, Industry, Entrepreneurship and Small and Medium-Sized Enterprises. She contributes to develop strategies for cultural and creative industries, in particular design, fashion and high-end, in the framework of the broader European industrial policy. She is also responsible for the implementation of cross-fertilisation and cross-innovation actions for design, fashion and high-end. Thanks to previous work experiences at regional and European level , she gained expertise in various policy areas, such as tourism, culture, creative sectors, industrial policies , skills development, EU funding.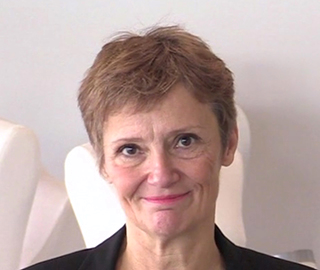 Danièle CLUTIER, IFM
Project Manager, IFM
Danièle is an experienced Lecturer in Fashion Marketing at IFM and in different programmes and institutions. Her range of expertise covers consumer behaviour, strategic marketing, innovation strategies and competitiveness policies. She regularly collaborates with France's Ministry of Industry to design and implement various collective initiatives to help creative industries raise their competitive level on the global scene by acquiring updated design and technological capabilities. She is Secretary General to the R3iLab innovation network. Danièle regularly carries out strategic studies for businesses and for the European Commission mostly focused on fashion innovation and SME-related issues and challenges. An alumna of INSEAD's MBA, her career has been focusing on textile and other creative industries since an early stage when she first joined Chargeurs Group as International Marketing Director, after being in charge of market intelligence at Rothmans International. She then went on to set up and run IFM's Market Research and Consulting Department.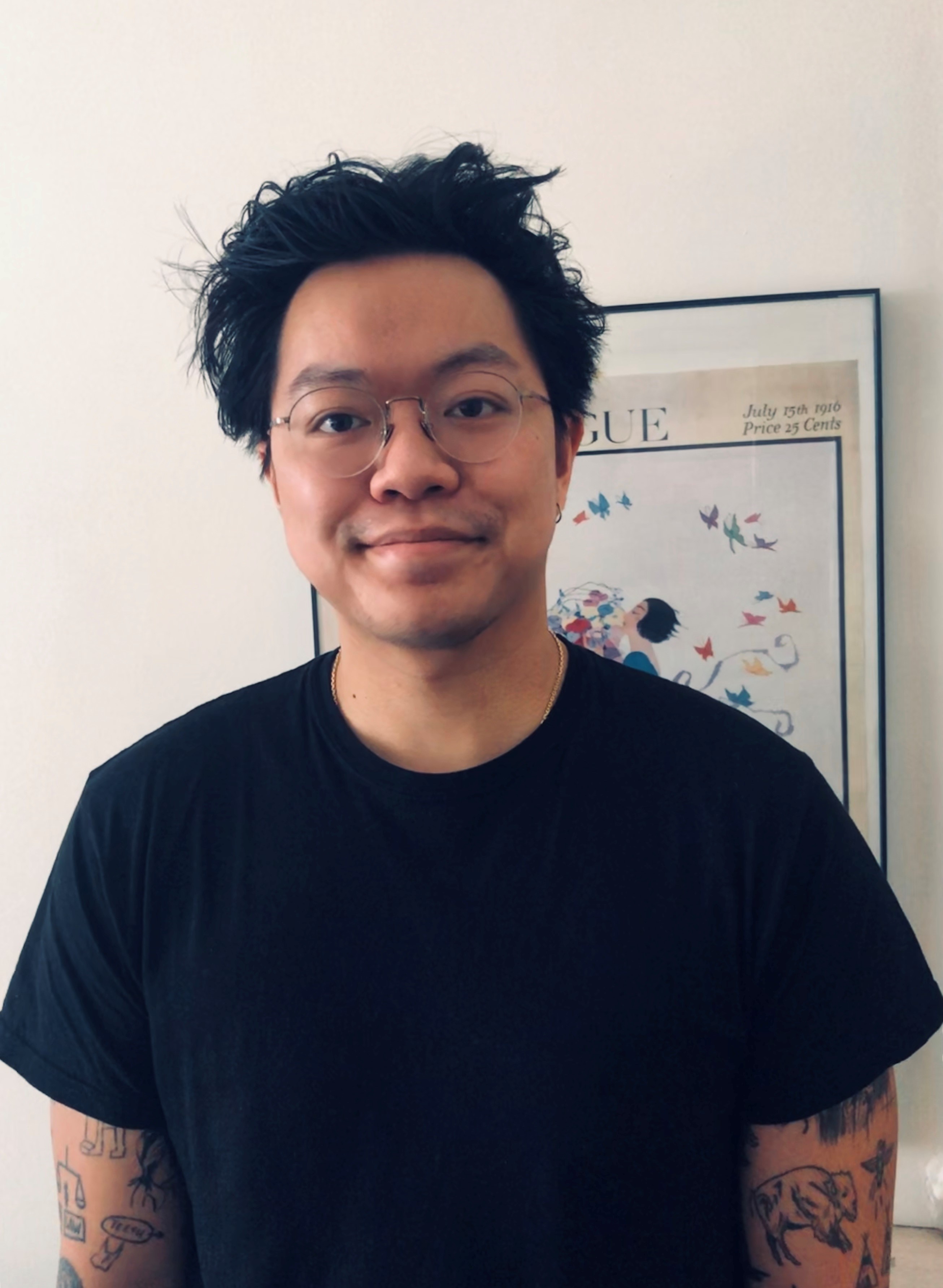 Robin Caudwell, Federation de la Haute Couture et de la Mode
Assistant of Project Innovation, Federation de la Haute Couture et de la Mode
The Fédération de la Haute Couture et de la Mode brings together fashion brands that foster creation and international development. It seeks to promote French fashion culture, where Haute Couture and creation have a major impact by combining traditional know how and contemporary technology at all times. It contributes to bolstering Paris in its role as worldwide fashion capital.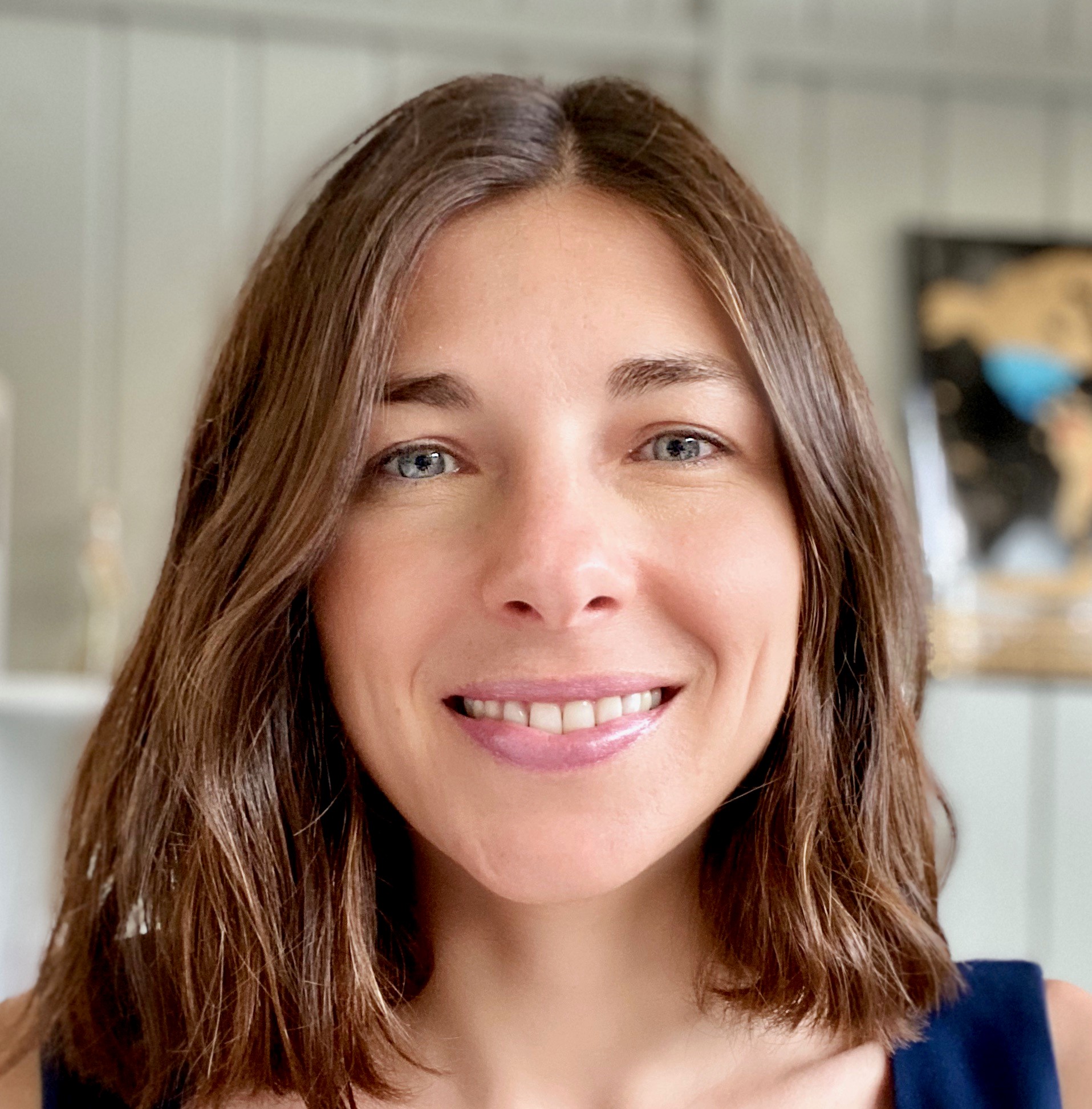 Giusy Cannone (Fashion Technology Accelerator)
CEO, Fashion Technology Accelerator
Giusy is Fashion Technology Accelerator's Chief Executive Officer and she has 10+ years experience in the investment and startups area. She has been Investment Manager at Italian Angels for Growth, business angels network with 14M€ invested. Previously, she was innovation specialist at in Intesa Sanpaolo bank, running a program which supports business development of tech start-ups. Earlier, she had working experience in the United States working first as Researcher at the Kauffman Foundation then at the Mind the Bridge as coordinator of the incubation program in San Francisco. She has also been involved in consultancy projects to develop entrepreneurial ecosystem in different countries. She is lecturer at the major Italian Fashion Schools such as Instituto Marangoni and Domus Academy.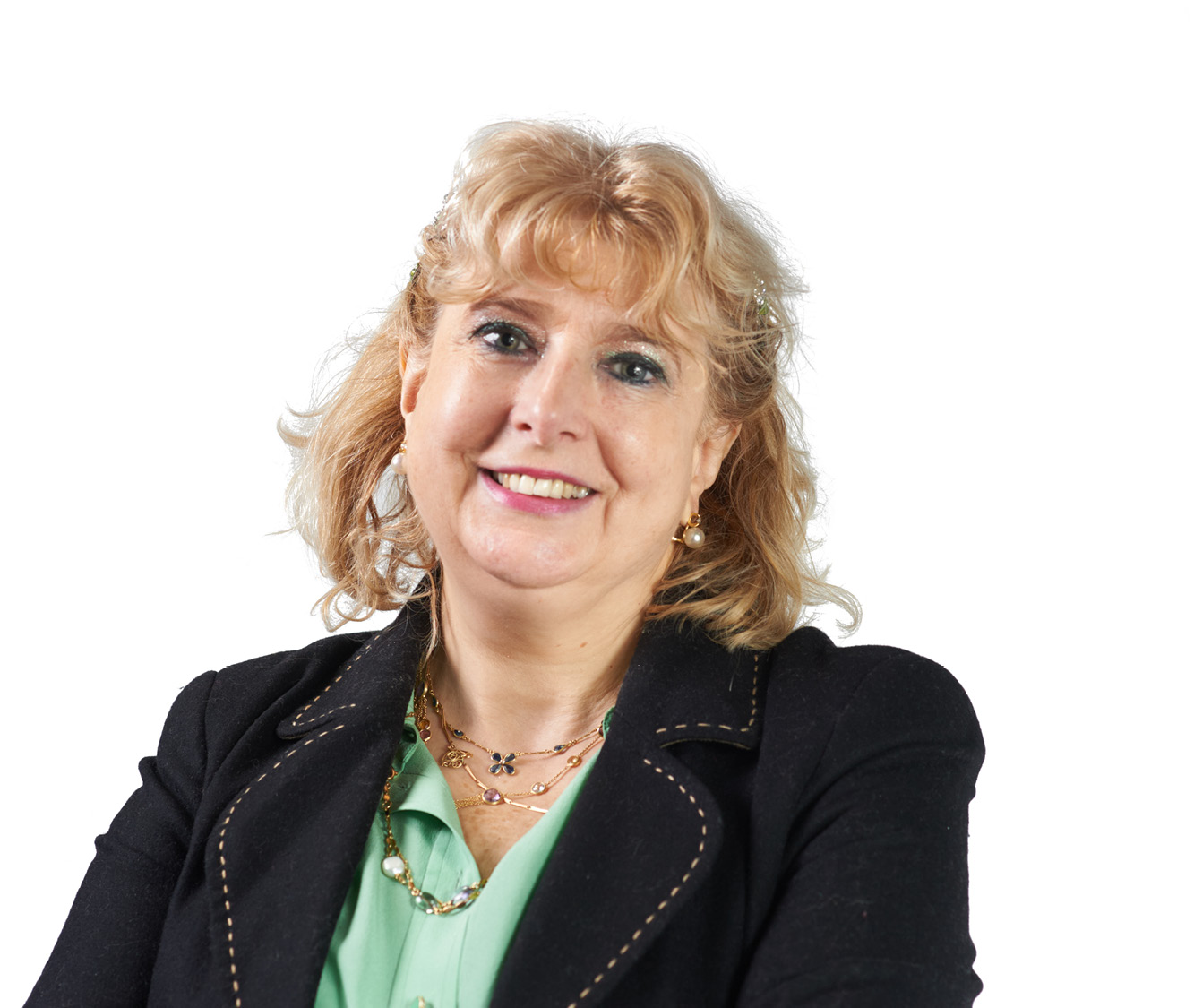 Paola Gelato, Jacobacci Law Firm
Turin Office Partner, Jacobacci Law Firm
Paola Gelato is a partner at the Turin office and has worked with the firm since its foundation. She specializes in IP litigation and unfair competition, in the advertising law and in the negotiation and drafting of any kind of contracts, especially selective distribution agreements. Paola has practiced in all areas of intellectual property and related areas, both in litigation and non-contentious matters. She has matured into an experienced practitioner well versed in the enforcement under a civil and criminal level of famous trademarks and designs in the perfumery, pharmaceutical, fashion and luxury goods sectors, as well as in patents.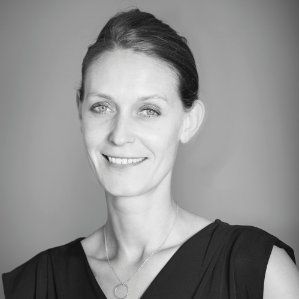 Marguerite Coiraton, Première Vision
Show Manager, Première Vision
Experienced Show Manager with a demonstrated history of working in the events industry. Skilled in Marketing Management, International Event Management, Entrepreneurship, Business Development, Sponsorship, and Art Direction. Strong operations professional with a DESC focused in Marketing, Project management from Grenoble Ecole de Management.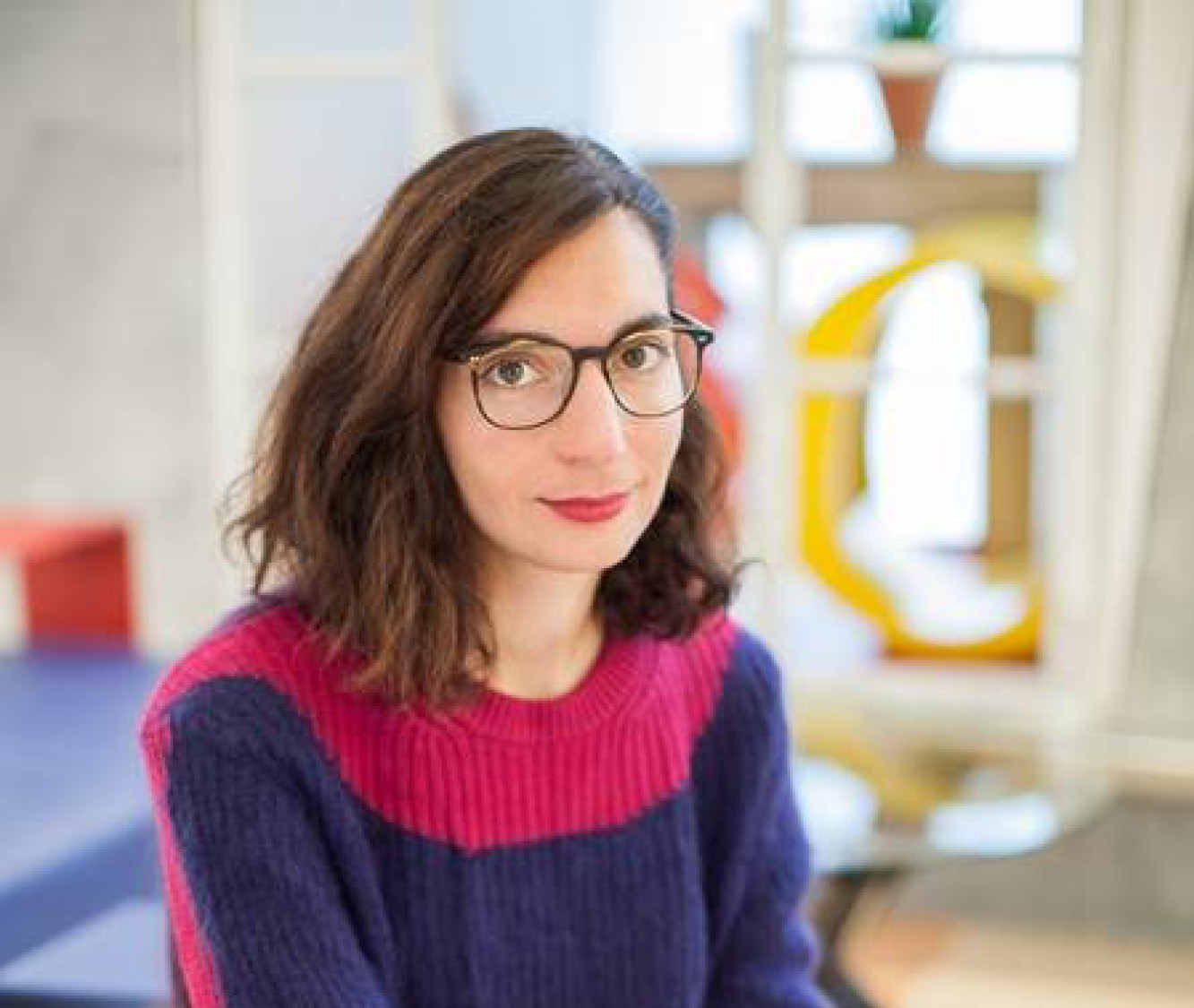 Alicia Birr, Google France
Head of Strategic Planning, Google France
After more than 10 years working in the creative industries (music, publishing, fashion), as digital transformer, journalist or entrepreneur, Alicia Birr joined Google France as a strategic planner in 2014 in the luxury & beauty team, advising global fashion and luxury brands on their digital challenges, from content strategy to premium online services.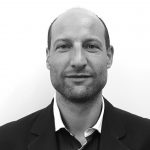 Antoine Cupillard, Invenis
Customer Success Manager, Invenis
Invenis gives power back to data users. Invenis solution provides business analysts with predictive analysis (Artificial Intelligence) on all their data (Big Data). Advanced technologies are now accessible to data teams with absolute autonomy thanks to the simplest business intelligence software in the market. Data analysts, data scientists and business teams; you can now work together and turn data into sustainable source of growth, innovation and loyalty. Predictive maintenance, purchase recommendation, customer knowledge, anomaly detection have never been so easy to setup and manage.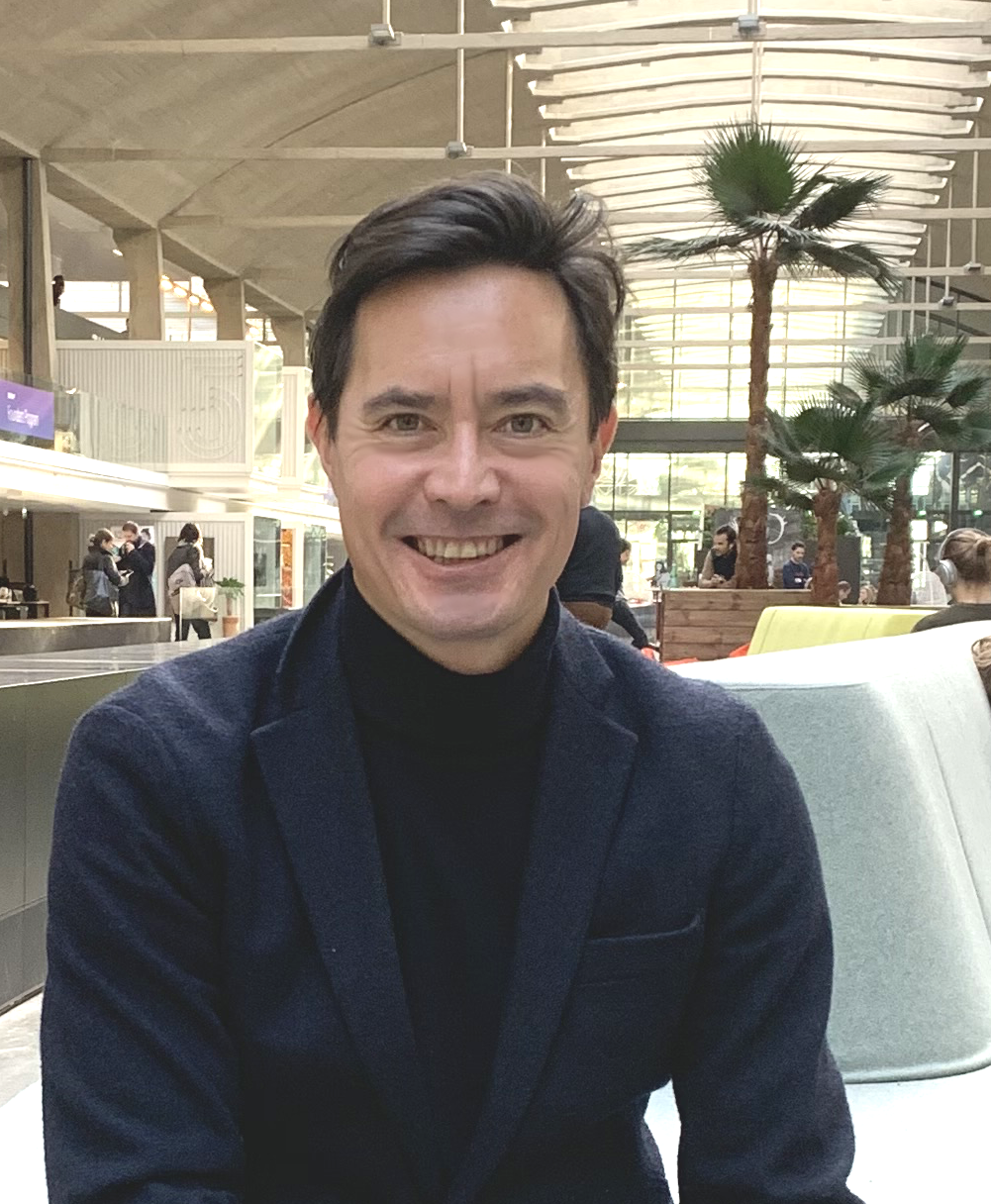 Charles Doxuan, Alcmeon
CMO and Chief Evangelist, Alcmeon
Charles Doxuan is Alcméon's CMO and Chief Evangelist. He is also an external lecturer at ESSEC & Efap. Alcméon is a Pass French Tech Startup based in Sophia Antipolis and at Station F in Paris. Alcméon is a SaaS technology for leading B2C brands and retailers. it streamlines all the customers messaging flows coming from social networks and messaging apps such as Facebook, Instagram, Twitter, Messenger, WhatsApp, Google MB, iMessage, WeChat ... And behind it gives a set of very powerful tools ( Rules, AI, Chatbots, Augmented Advisor Console, conversational analytics etc.) to the social media managers and contact center teams to optimize messages triaging, dispatching and to find the right level of automation. Alcméon is a Facebook Marketing Partner, a member of the Messenger Advisory Council and an Apple Business Chat provider.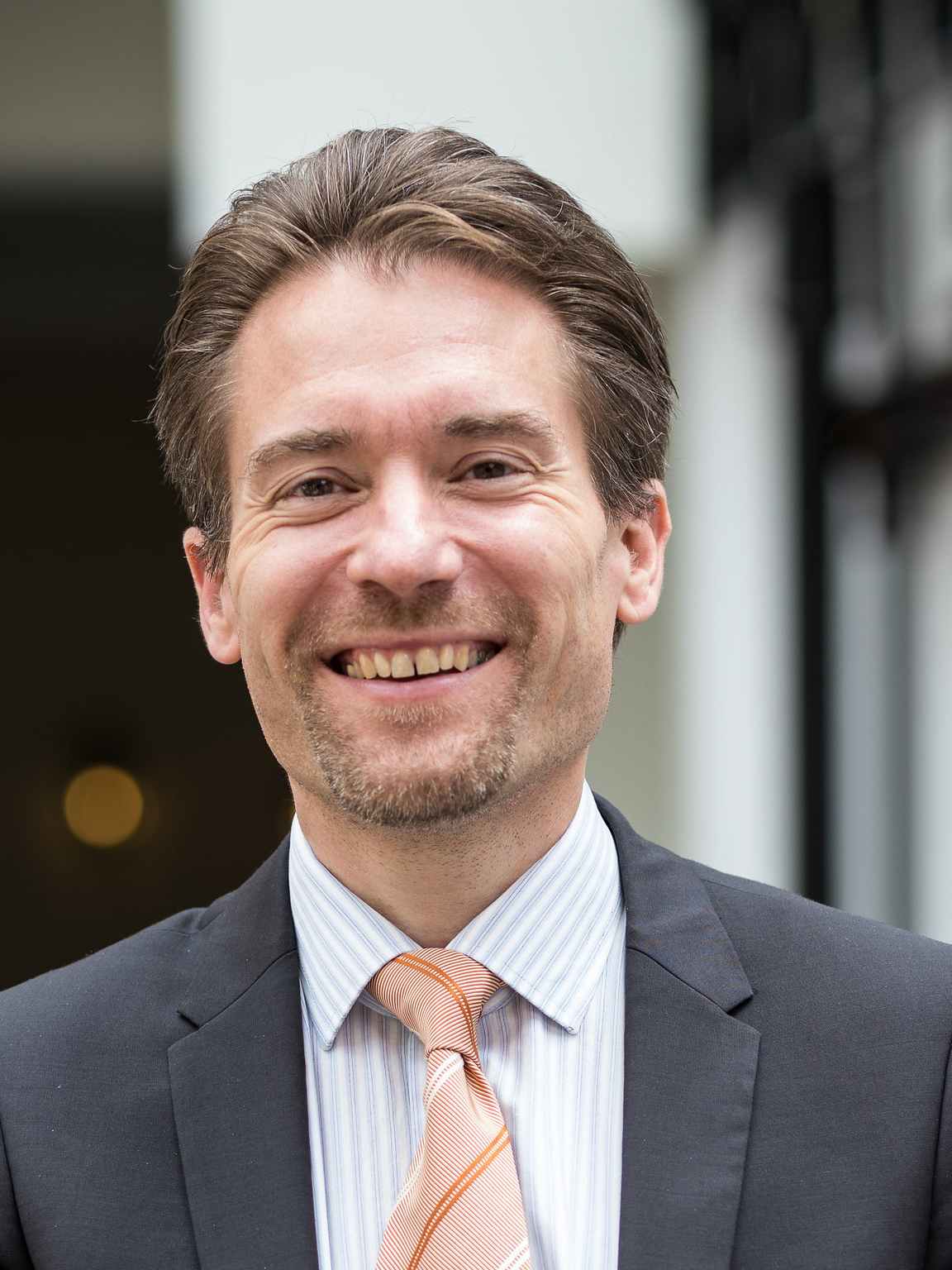 Lutz Walter, EURATEX
Director for Innovation and Skills, EURATEX
For almost 20 years, Lutz Walter has been Head of R&D and Innovation, currently Director for Innovation and Skills at EURATEX, the European Apparel and Textile Confederation, based in Brussels. He is also Secretary General of the European Technology Platform for the Future of Textiles and Clothing. Walter has been actively following the technology and innovation trends in Europe's textile and fashion sector. He has coordinated several large-scale European research and training-related programs, advised companies, research organisations and public authorities and authored various studies and strategy papers on the future of Europe's textile and fashion industry.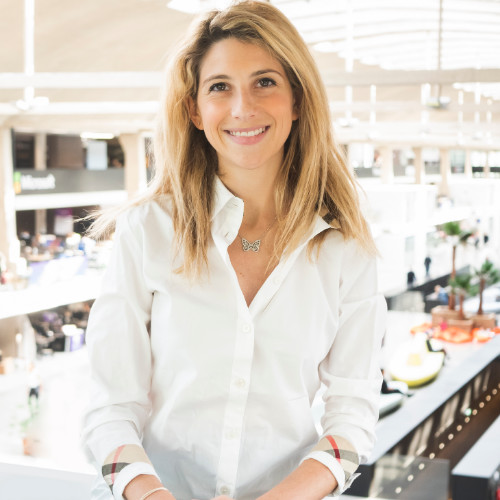 Shana Aiach, Heuritech
VP Business Development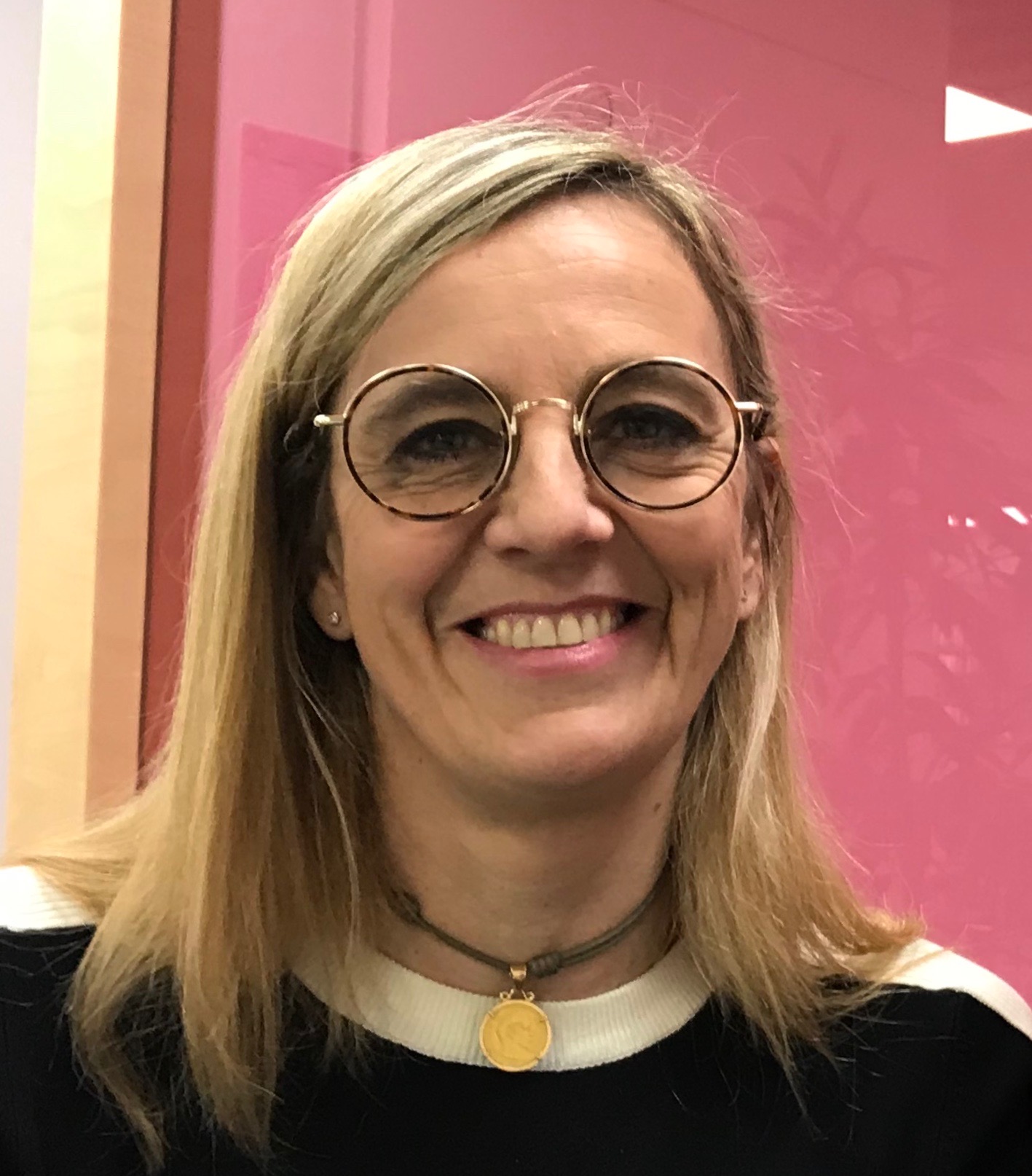 Estefania Larranaga Ansorena, Place2Swap
Place2Swap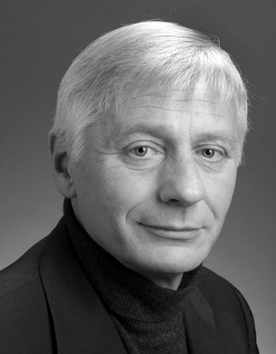 Henri Mura, Change of Paradigm
CEO and Founder, Change of Paradigm
Henri Mura is the CEO and Founder of Change of Paradigm. His organisation proposes 3D content production as a Service as well as x-reality (AR, VR, MR and Holographic Reality) digital commerce apps for fashion. The objective is to enhance the entertainment value of digital shopping by providing unique and personalized customer experiences taking full advantage of the interactive and immersive potential of 3D CGI content to attract, engage and retain customers to increase conversion rates and ROI. The core customers group include fashion brands, retailers, etailers and wholesalers. Change of Paradigm provides also solutions (content production and x-reality apps) for fashion magazines, fashion events, fashion museums and archives.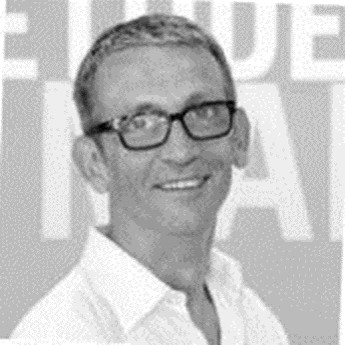 Laurent Raoul, XL Conseil
Partner, XL Conseil
Graduate engineer from the Institut National Polytechnique de Grenoble in industrial IT and the Institut Textile de France, Laurent Raoul is a European Supply Chain and Information Systems specialist in fashion. Consulting engineer and partner of XL Conseil, he advises companies such as Monoprix, Givenchy, Balenciaga, Coach, Céline, Hermès, Loewe, JW Anderson and Pierre Hardy. Professor at the IFM, he works on subjects related to information systems, the Supply chain, the New Information and Communication Technologies (NICT) and their impact on business lines.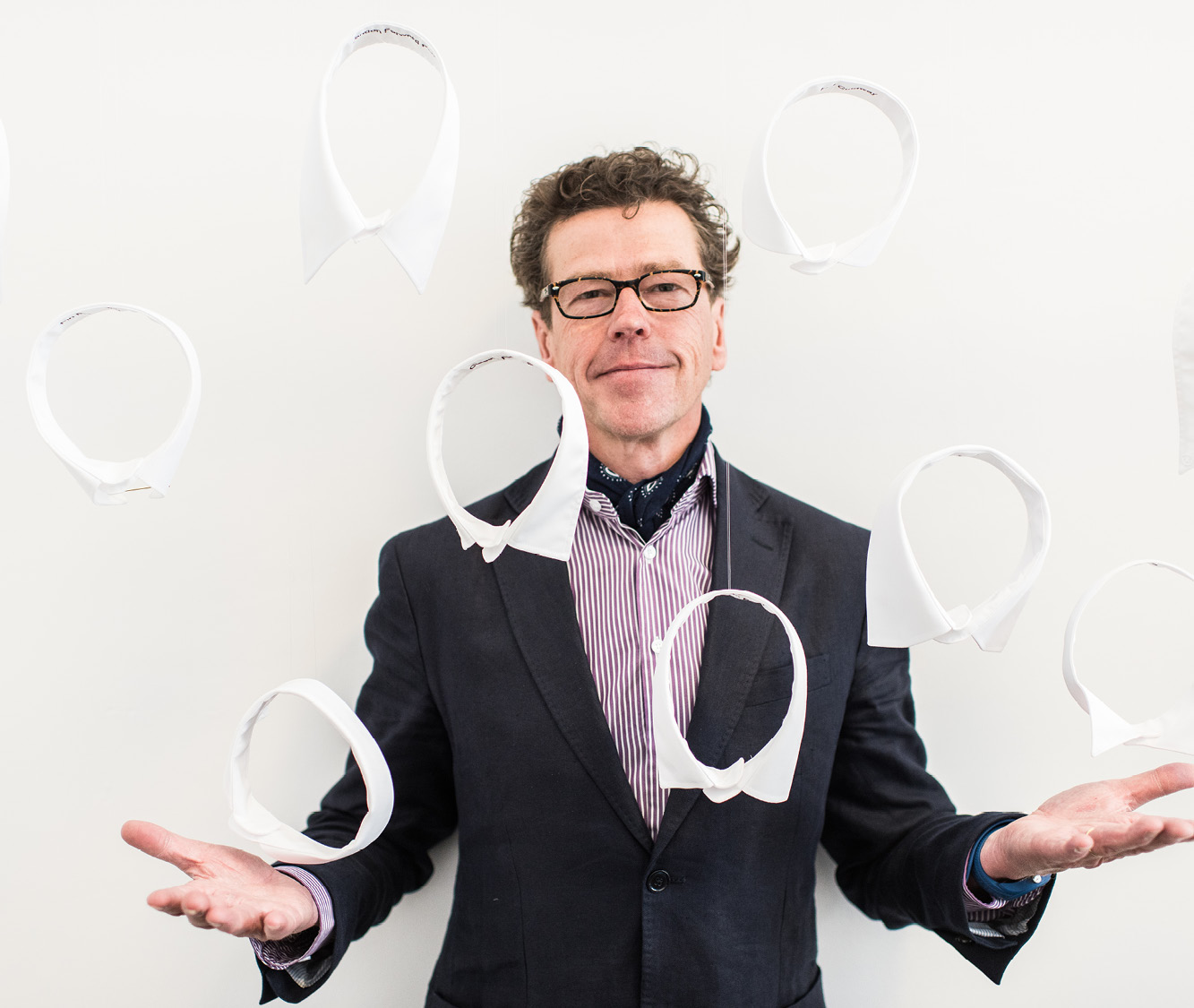 Michel Byvoet, Bivolino
CEO, Bivolino
Michel Byvoet is the CEO of Bivolino. Intelligent shirts for intelligent people - no tape measure needed for bespoke shirts. Bivolino, your biometric custom made shirt and digital textile supply chain.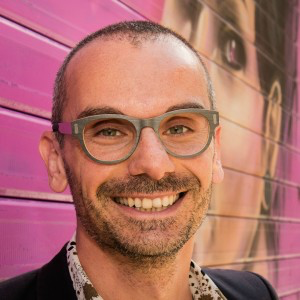 Fabrice Jonas, Modelab
Co-Founder & Publishing Director of Modelab
Fabrice Jonas is the Co-Founder & Publishing Director of Modelab. Modelab magazine questions fashion and its entire relationship with society. Specialised in fashion innovation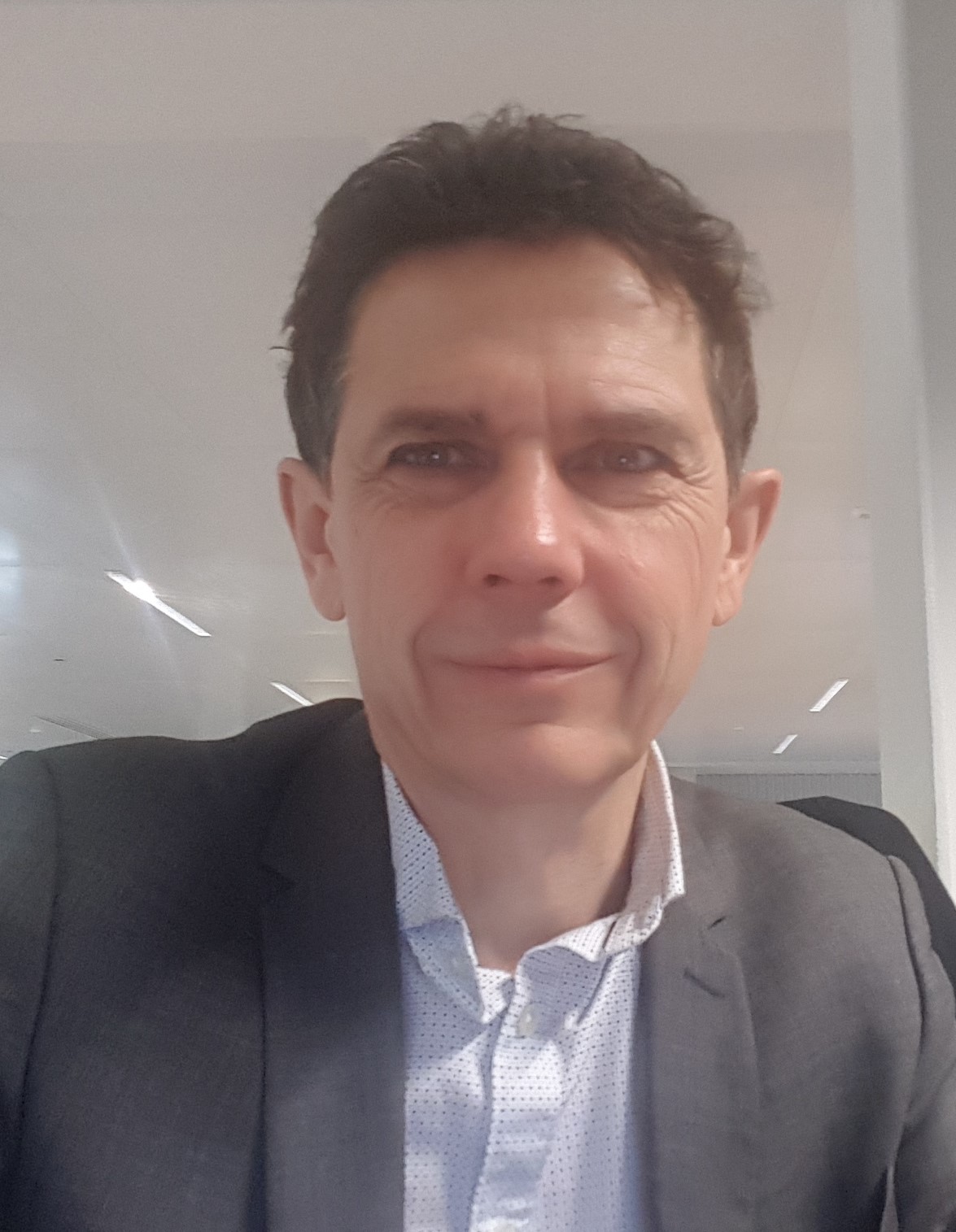 Gilles Bonnabeau, Cypheme
Director, Cypheme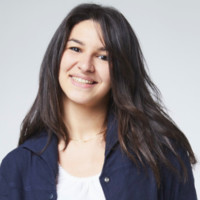 Rym Trabelsi, Clothparency
Co-Founder, Clothparency
CLOTHPARENCY is the first technology that informs customers and guides them towards more judicious, more ethical, more environmental friendly choices. From our mobile app; look for a specific product, discover its scores on several impacts, choose the best option.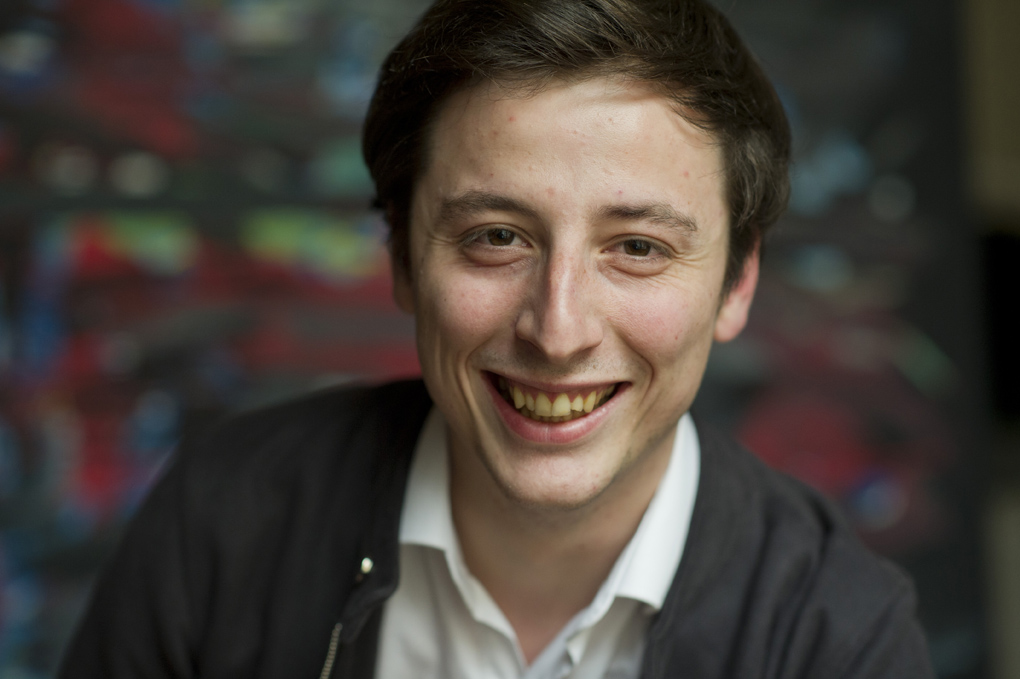 William Fauchoux, BlockchainyourIP
CEO and Co-Founder, BlockchainyourIP
William Fauchoux is CEO and co-founder of BlockchainyourIP, an online platform dedicated to the protection of creation and innovation through the use of the Blockchain Bitcoin technology.