DeFINE Launch Event
Developing a Fashion-tech Innovation Network for Europe (DeFINE) is supporting the future of European fashion. By bringing together fashion and technology communities, it will encourage innovation, collaboration and growth.
We will develop a network of incubators & accelerators, start-ups & SMEs, and financiers to form a European fashion-technology community where cross-sectoral knowledge will be shared, ideas will grow and transnational collaboration will be nurtured.
On Tuesday 12th (Info Day) and Wednesday 13th February 2019 (Launch Event), we will officially launch the project at Première Vision (Paris) with two days of workshops, talks, discussions and sharing ideas.
If you are a start-up or SME working within the fashion supply chain or developing new technologies, or an incubator supporting these businesses, we invite you to join us to meet the DeFINE community and contribute to the development of the European Fashion Tech Innovation network.
Guests of the DeFINE Launch Event and Info Day may be offered a free pass to Première Vision (subject to availability). DeFINE will contact you before the event to confirm your Première Vision pass.
Who Should Attend
The DeFINE Launch Event is designed for start-ups and SMEs, as well as fashion and technology professionals. Accelerators, hubs and clusters would benefit from attending the Info Day.
How to register
Complete the Eventbrite registration form for free registration.
Costs
All DeFINE events are free to register.
Accommodation
Attendees are responsible for booking their own accommodation.
Contact Us
If you have any questions about attending the Launch Event and Info Day, please email contact@define-network.eu.
Location
Info Day and Launch Event will take place at room 402, Première Vision.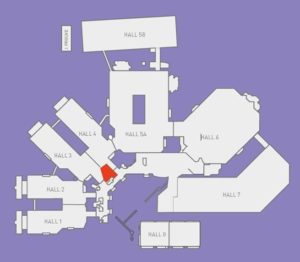 Hourly Schedule
9am

-

9.30am

Registration
9.30am

-

10am

Welcome Coffee
10am

-

10.05am

Welcome: DeFINE in a nutshell and scope of the launch event

Speakers:

Margaret Mulligan, EBN
10.05am

-

10.15am

Why is DeFINE important for the European Commission?

Speakers:

Piedad Rivas (EIC - European Commission)
10.15am

-

10.20am

Synergies with Première Vision

Speakers:

Gilles Lasbordes, Première Vision
10.20am

-

10.30am

Open Floor – profiles of participants and their needs
10.30am

-

10.45am

Introduction to DeFINE

Speakers:

Chiara Colombi (Polimi)
10.45am

-

11.15am

The Fashion Tech Industry in Europe Today
11.15am

-

12.15pm

Panel Debate: Understanding the needs of different actors in the Fashion Tech Ecosystem

Moderated by Paola Bertola, Polimi
12.15pm

-

12.45pm

Launch of DeFINE Call for Projects

Speakers:

Danièle CLUTIER, IFM
12.45pm

-

1pm

Closing Speech

Speakers:

Chiara Colombi (Polimi)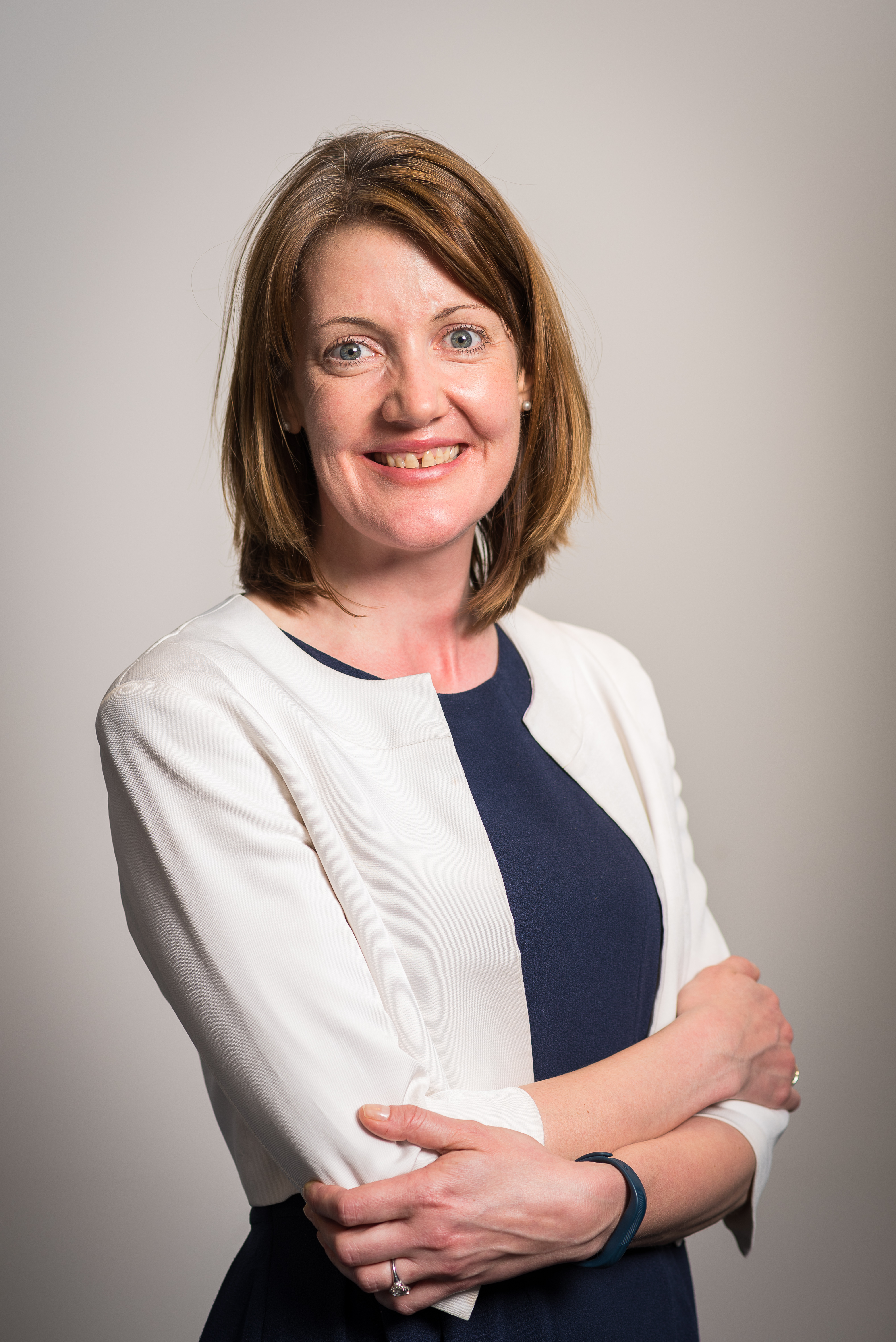 Margaret Mulligan, EBN
Project Manager, EBN
Margaret joined EBN in September 2012, working on a range of initiatives in the ICT and Creative Industries sectors, with a particular focus on accelerating the international growth of high potential startups across Europe. She has been coordinating the ACE and ACE Creative acceleration programmes which have supported over 200 highly innovative European SMEs to rapidly scale into new markets. Prior to joining EBN, Margaret worked as the Research Forum Coordinator at the European Foundation Centre in Brussels and as an Information and Communication Officer at the Research Enquiries Service of the European Commission.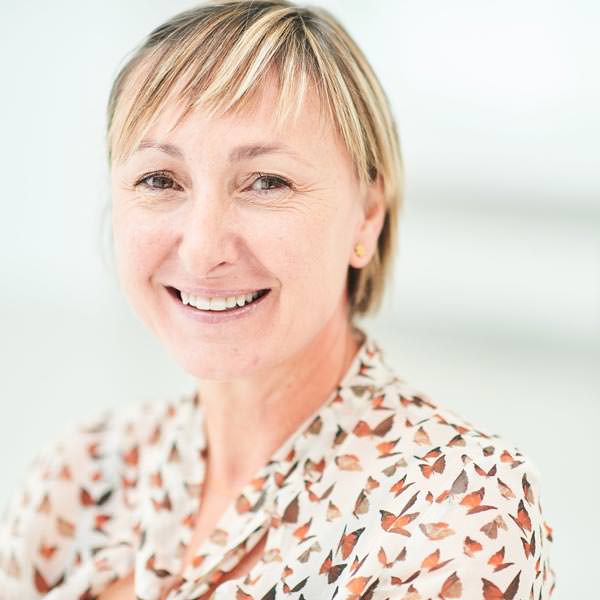 Piedad Rivas (EIC - European Commission)
Project Adviser, EIC - European Commission
Piedad Rivas, works at the European Commission European Innovation Council and Small and Medium-sized Enterprises Executive Agency (EISMEA) Piedad has a background in Law with specialisation studies in Human Right Law. Through her work in MEDIA and COSME programmes she has built experience in creative industries in the audiovisual industry sector, and in the manufacturing sectors of fashion/textile, footwear and lifestyle. At the European Commission, she has worked for the EU COSME programme, through which the European Union (EU) supports SMEs competitiveness and internationalisation such as DeFINE network of incubators. She is now working for the European Innovation Council supporting innovation and visionary entrepreneurs to scale up new ideas and projects into the market. Piedad enjoys working with creative industries. She is a great supporter of interdisciplinary collaboration, and the richness resulting from connecting people and diverse skills. She is convinced about the potential that European creative industries and small businesses have as a driving force to generate local innovation and added-value to create jobs and reply to important societal challenges. The fusion between creativity and innovation and new technologies can definitively generate positive impact in European local communities and the environment.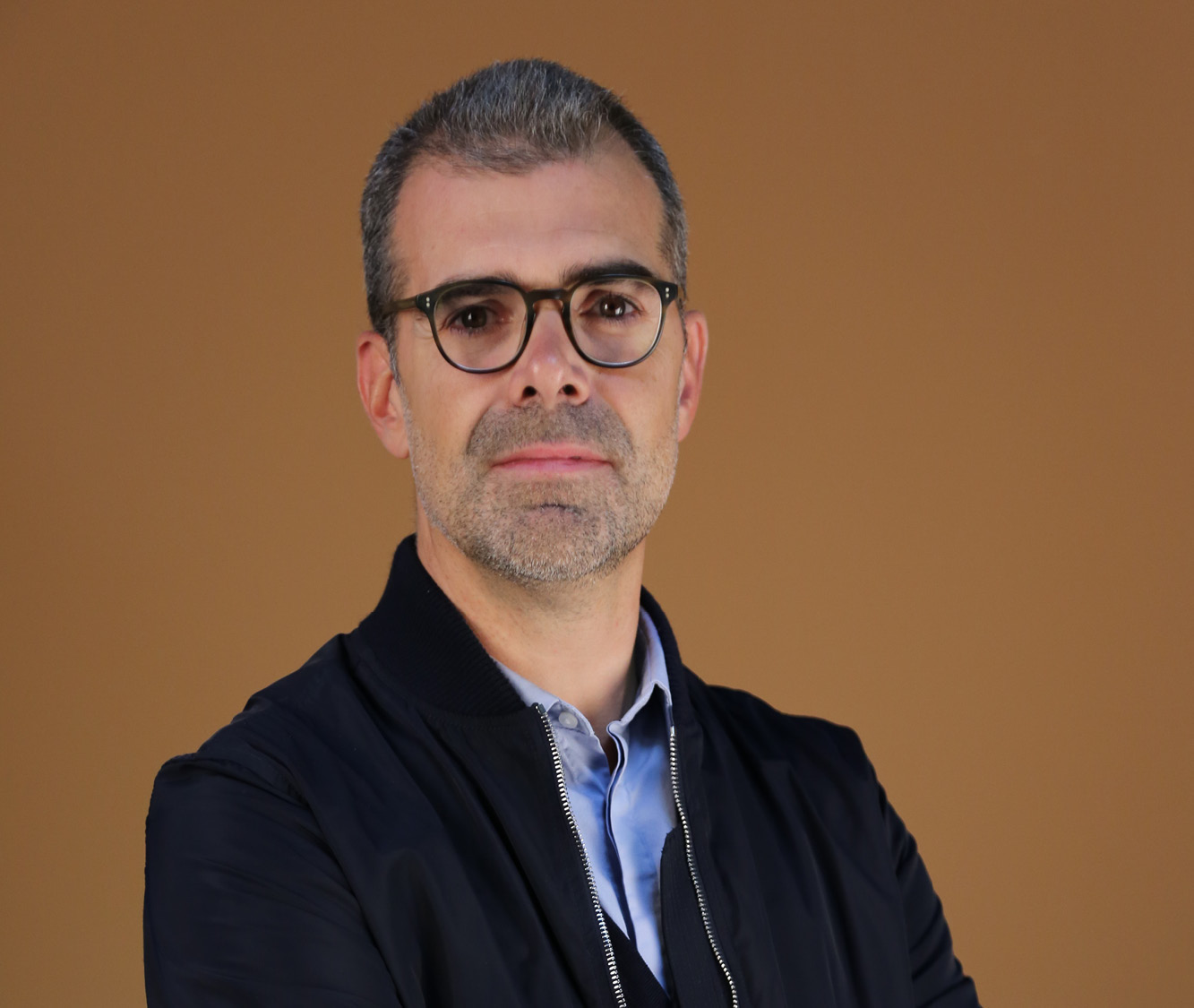 Gilles Lasbordes, Première Vision
Première Vision
Gilles graduated from ESC Toulouse (Toulouse Business School). In 2012, Managing Director, Première Vision 2004 and become Shows Director, Première Vision. Gilles previously worked at Partner Consultant in organisation and IT for the fashion industry, XL conseil before heading to Institut Français de la Mode (IFM).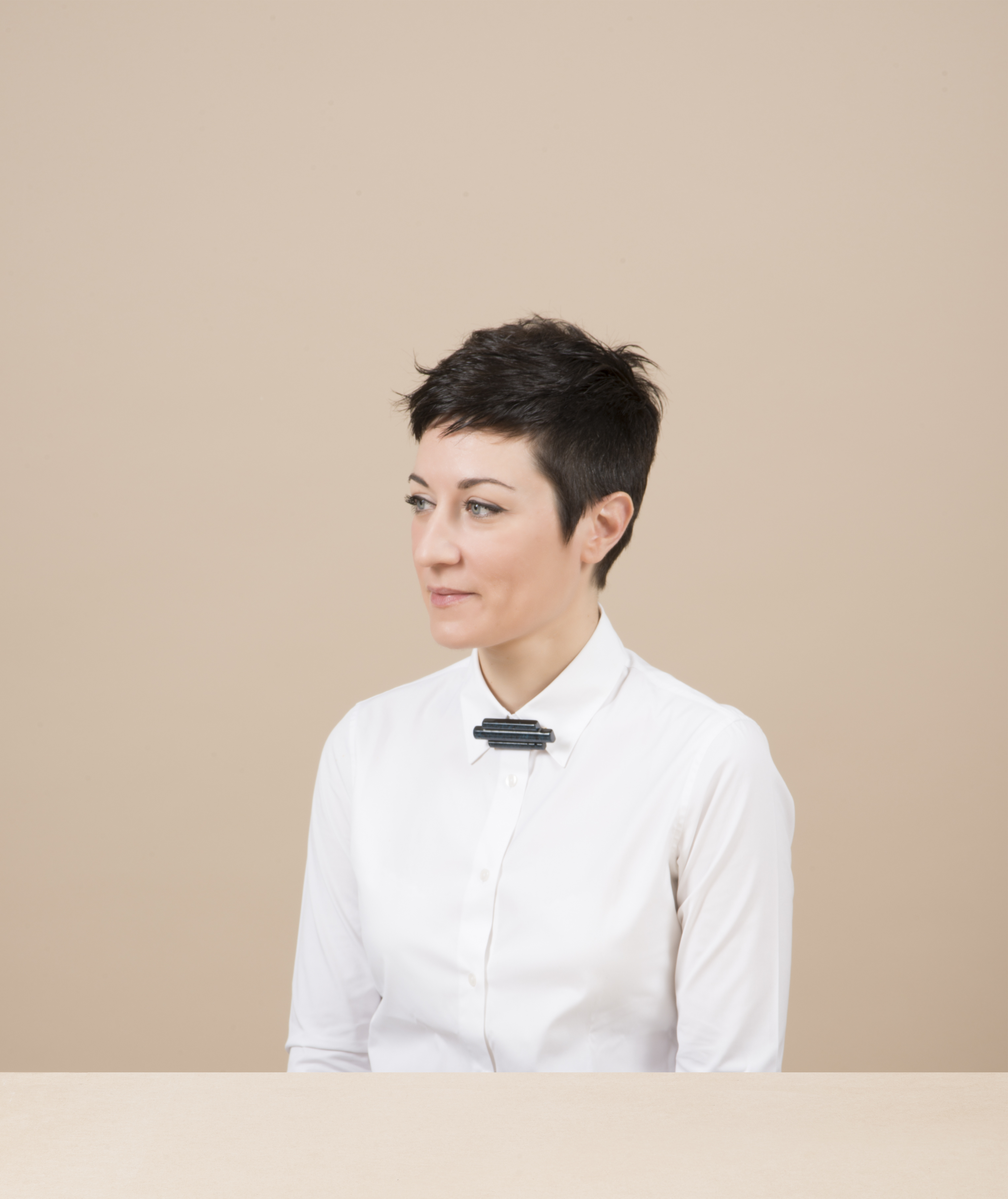 Chiara Colombi (Polimi)
Project Manager, Polimi
Chiara Colombi, is a Fashion Designer, PhD and Associate Professor at Politecnico di Milano, Design Department, and Faculty Member in BSc and MSc Fashion Design programs at Design School ‐ Politecnico di Milano. She has 15 years' experience in education, research and professional consultancy in the fashion design field mainly focused on trend research methods, product-system development, merchandising and retailing. Her research, teaching and professional experience is rooted in the close relationship established with productive and professional entities. These connections aim to define research projects deemed to be relevant from an industrial, socio-economic perspective and possible topics for studios, workshops, research projects and grants.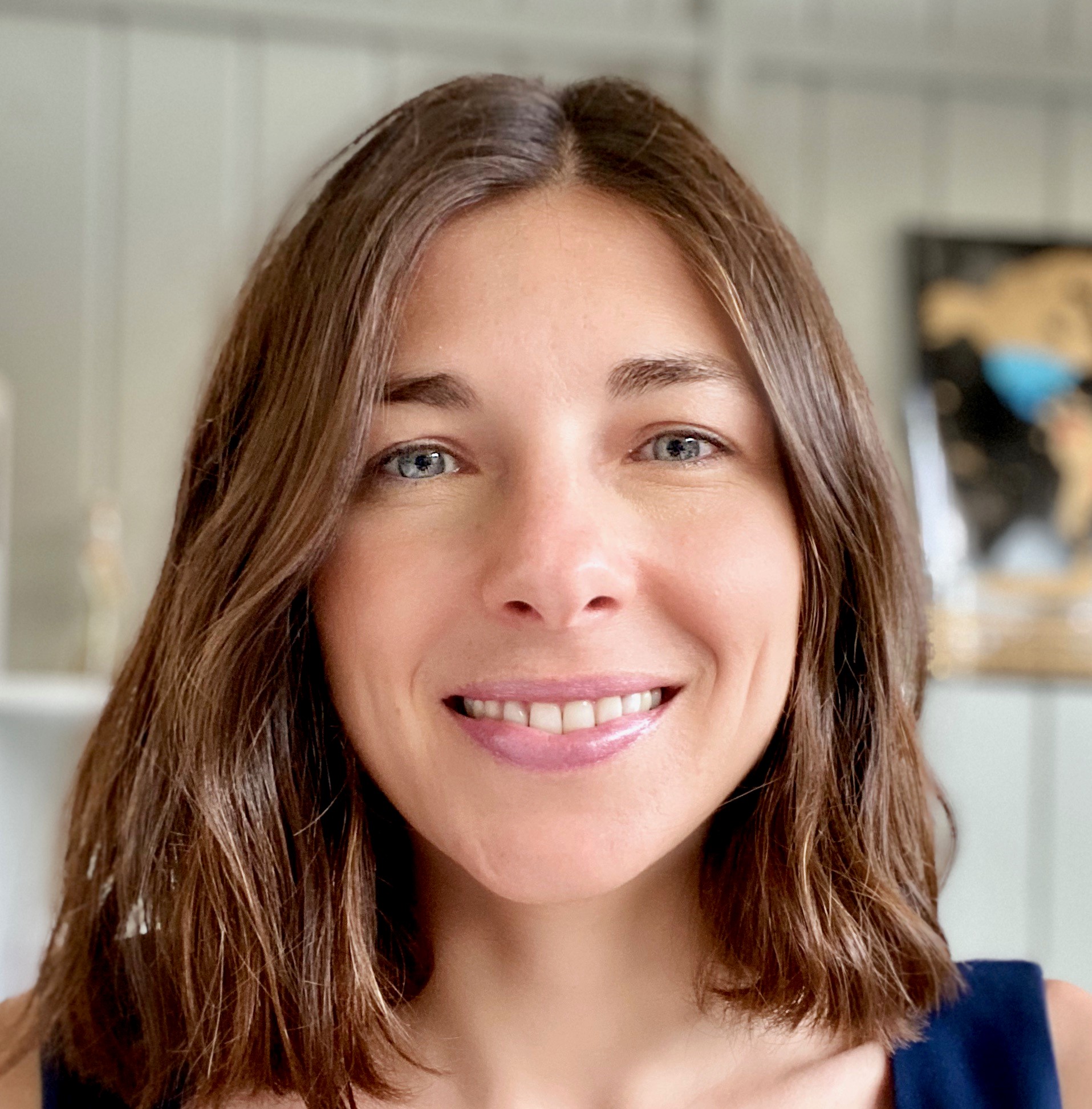 Giusy Cannone (Fashion Technology Accelerator)
CEO, Fashion Technology Accelerator
Giusy is Fashion Technology Accelerator's Chief Executive Officer and she has 10+ years experience in the investment and startups area. She has been Investment Manager at Italian Angels for Growth, business angels network with 14M€ invested. Previously, she was innovation specialist at in Intesa Sanpaolo bank, running a program which supports business development of tech start-ups. Earlier, she had working experience in the United States working first as Researcher at the Kauffman Foundation then at the Mind the Bridge as coordinator of the incubation program in San Francisco. She has also been involved in consultancy projects to develop entrepreneurial ecosystem in different countries. She is lecturer at the major Italian Fashion Schools such as Instituto Marangoni and Domus Academy.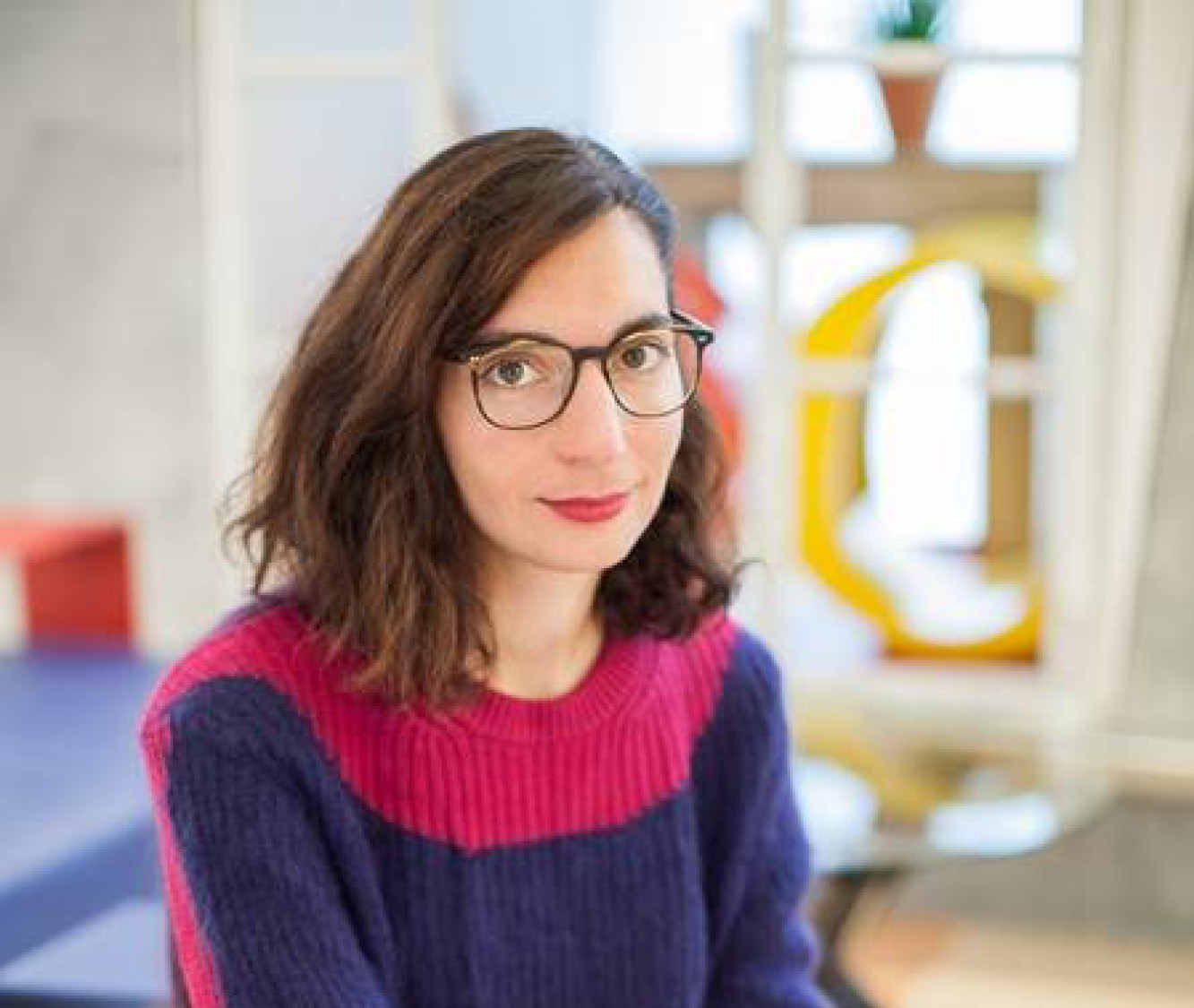 Alicia Birr, Google France
Head of Strategic Planning, Google France
After more than 10 years working in the creative industries (music, publishing, fashion), as digital transformer, journalist or entrepreneur, Alicia Birr joined Google France as a strategic planner in 2014 in the luxury & beauty team, advising global fashion and luxury brands on their digital challenges, from content strategy to premium online services.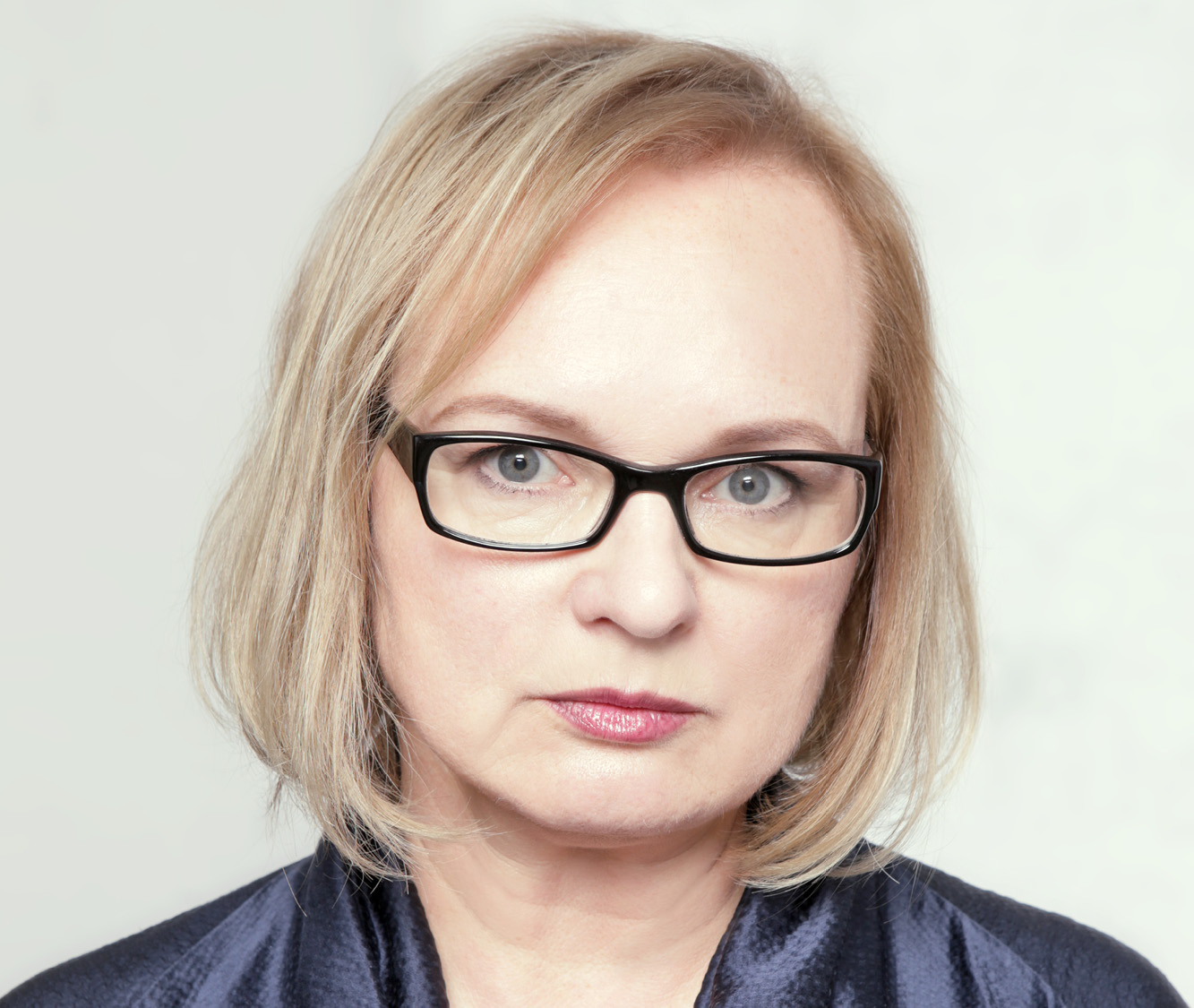 Brigitte Stepputtis, Vivienne Westwood
Global Head of Couture, Vivienne Westwood
Brigitte Stepputtis is the Global Head of Couture at Vivienne Westwood with over twenty-five years of experience in the fashion industry. She joined the label in 1990 and has since contributed to the success and growth of the brand, particularly the Gold Label collections. The Vivienne Westwood Couture service was launched at the Davies Street Boutique in Mayfair in 1995. She has overseen worldwide Couture presentations, exhibitions, advertising shoots and fashion shows. She is implementing Green Carpet projects and initiating, supporting and coordinating various commitments of the brand's sustainability strategy. Brigitte is Director at the Ethical Fashion Forum and on the advisory board of CO, Common Objective. She is also a member of the Medinge Group, a think tank of brand experts and co-author of 'Brands with a Conscience' published by Cogan Page in 2016.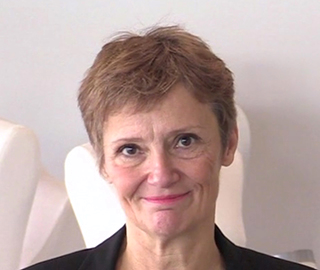 Danièle CLUTIER, IFM
Project Manager, IFM
Danièle is an experienced Lecturer in Fashion Marketing at IFM and in different programmes and institutions. Her range of expertise covers consumer behaviour, strategic marketing, innovation strategies and competitiveness policies. She regularly collaborates with France's Ministry of Industry to design and implement various collective initiatives to help creative industries raise their competitive level on the global scene by acquiring updated design and technological capabilities. She is Secretary General to the R3iLab innovation network. Danièle regularly carries out strategic studies for businesses and for the European Commission mostly focused on fashion innovation and SME-related issues and challenges. An alumna of INSEAD's MBA, her career has been focusing on textile and other creative industries since an early stage when she first joined Chargeurs Group as International Marketing Director, after being in charge of market intelligence at Rothmans International. She then went on to set up and run IFM's Market Research and Consulting Department.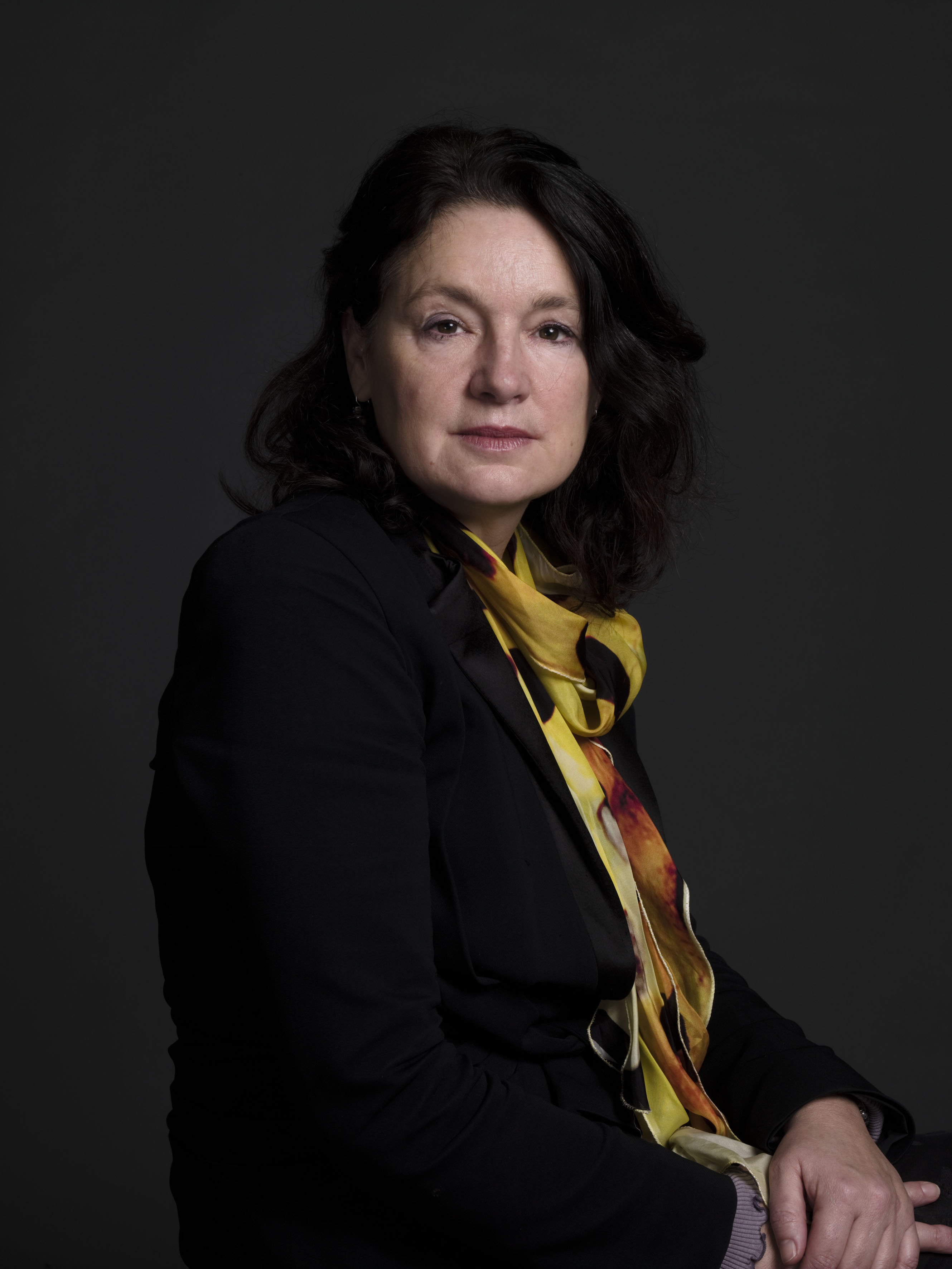 Jose Teunissen, London College of Fashion, UAL
Dean of the School of Design and Technology at London College of Fashion, UAL
José Teunissen is Dean of the School of Design and Technology at London College of Fashion, UAL, and Professor of Fashion Theory. She is currently a board member of the Dutch Creative Industries Council, and Chair of the network CLICK/Next Fashion, the Dutch Government innovation network for the creative industries in the Netherlands. In 2015 at ArtEZ, she established the Centre of Expertise Future Makers, a centre dedicated to new making processes in fashion and design. She holds a Visiting Professorship in Fashion Theory and Research at ArtEZ, Institute of the Arts in Arnhem, and works as an independent fashion curator. José previously worked as Professor, a journalist for several Dutch newspapers and Dutch broadcast television, and was curator Fashion and Costume at the Centraal Museum in Utrecht (1998-2006). At ArtEZ in 2002, José was one of the first Professors in the Netherlands to conduct research and develop theory in the field of fashion. In 2008, she set up the Netherlands Organisation for Scientific Research (NWO) research project National Identity in a Globalised World, working closely with Radboud University Nijmegen and other universities of applied sciences. José took various hot items from the fashion industry, including the effects of globalisation, sustainability and technology, and used them as the basis for research projects, publications and exhibitions in association with ArtEZ Press, which earned her an excellent international reputation.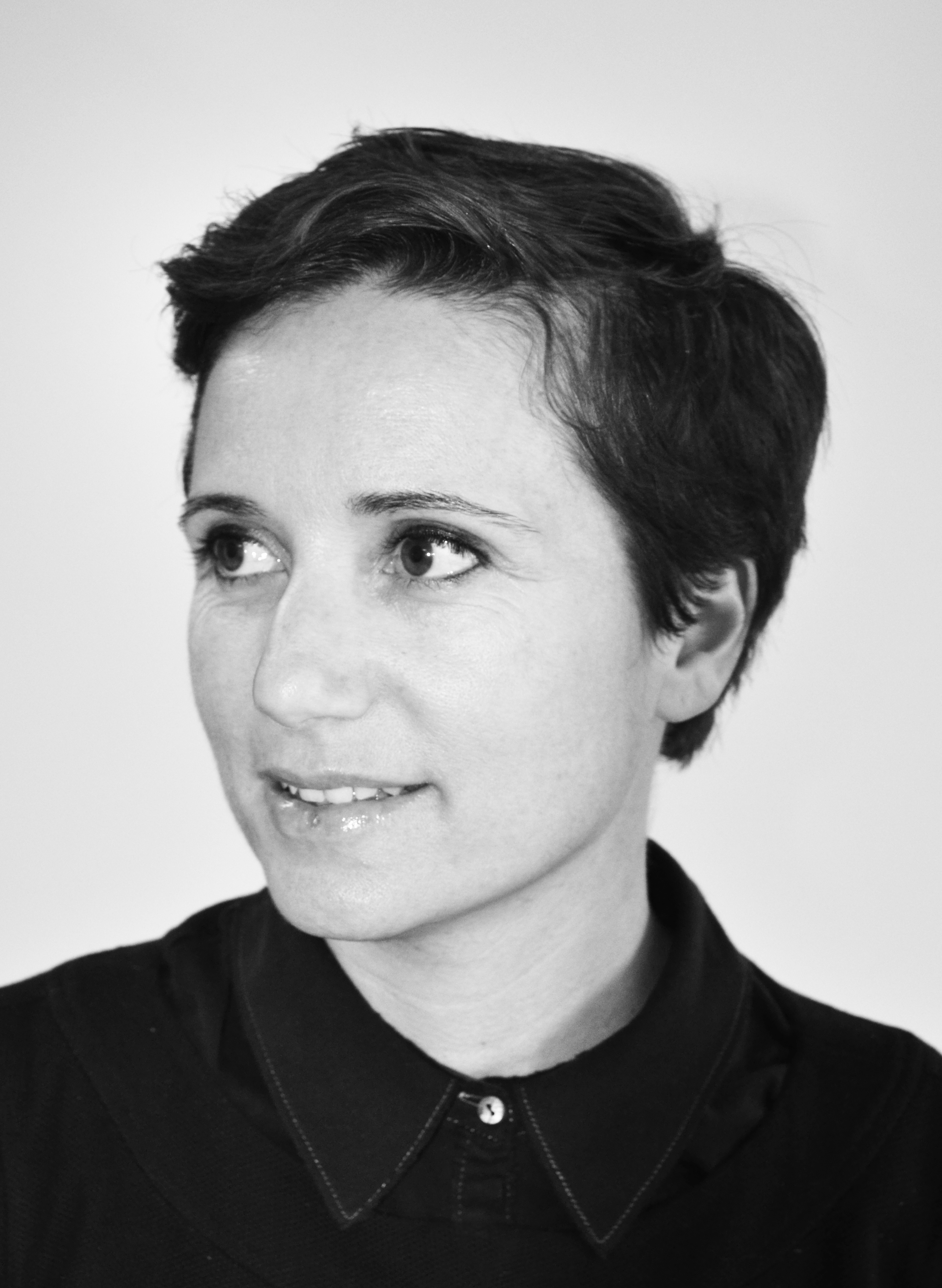 Paola Bertola (Polimi)
Full Professor and Coordinator of the PhD Program, Polimi
Paola Bertola, PhD in Design, is Full Professor at Politecnico di Milano, Design Department, where she coordinates the PhD Program in Design. She is cofounder of Fashion in Process (FIP) research collective and Faculty Member of the School of Design, Politecnico di Milano, where she teaches in BA Fashion Design program and in MSc Product Service System Design Program. Her research focuses on creative processes, design management and branding, and design research within "culture intensive" industries. She is an author of several international publications and consultant on didactic and research activities for Italian and foreign institutions and companies. She was twice awarded with the Compasso d'Oro Price (2001 and 2011) for her research activities.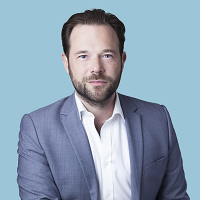 Pieter Lammens, Lafayette Plug & Play
Founder and Director, Plug & Play
Pieter is the Founder and Director of Lafayette Plug and Play, the European Innovation Platform in Retail and Ecommerce. Before founding Lafayette Plug and Play, Pieter was the Regional Manager APAC for Docomo Digital, with a focus on mobile payments and B2C services. Prior to that, he had co-founded Tedemis as the Head of Product and Marketing, which was acquired by Criteo for $29M. Pieter holds a MBS from INSEAD, an MSc in Management from Kedge Business School, and a member of the Insead Business Angels team.