DeFINE Forum 2021: Speed Up and Scale Fashion-Tech in Europe
DeFINE Forum 2021 is an interactive event designed to speed up and scale fashion-tech startups in Europe, led by the European Business and Innovation Centre Network (EBN).
A conference for innovators, incubators, financiers and game-changers in the fashion-tech space, DeFINE Forum 2021 is challenging the status quo by bringing, to the forefront, the opportunity to connect with progressive fashion-tech startups and explore strategies and ideas from experts in this space.
Driven to challenge, connect, and create, the DeFINE Forum 2021: Speed up and Scale Fashion-Tech in Europe conference will be taking place on 29th April 2021 in the virtual events platform Hopin.
In the morning, the DeFINE Forum 2021 will explore the latest innovation and market trends in Fashion-Tech. Sessions will discuss: 
The crossovers between community and Fash-tech innovations
How new technologies (e.g. AI, VR, novel fabrics, 3D printing) are reshaping how our clothes are designed, manufactured, marketed and distributed
The technological challenges and market opportunities for European fashion-tech startups
How startups are paving the way for innovation and new business models in the fashion industry
The afternoon sessions will examine the best set of tools for supporting Fashion-tech start-ups, with a special focus on the support provided by incubators, accelerators, and policymakers (at a national and EU level). Sessions will discuss:
The key tools, services and equipment available: best practices in supporting fashion-tech startups
Views of incubators and accelerators on existing mentoring tools
Access to finance and investment trends in fashion-tech
The importance of innovation & business support communities for the future of fashion-tech entrepreneurship
The vision of the EU for the fashion-tech industry
How a sustainable fashion industry contributes to a European green deal
Read more about our data processing in our privacy policy.
You can find the full schedule below, or download it here
Who Should Attend
The DeFINE Forum 2021 is designed for accelerators, hubs, and clusters. Start-ups, SMEs, as well as fashion and technology professionals would also benefit from attending the event.
Costs
All DeFINE events are free to register.
Contact us: If you have any questions about this event or its privacy policy, please do not hesitate to contact joao.carvalho@ebn.eu
Hourly Schedule
10.30

-

11.00

Welcome Ceremony
11.00

-

11.30

Explore the future of fashion-tech: A conversation with the Fashion Innovation Agency, London College of Fashion

From the fabrics used in garment manufacturing to creating a sustainable supply chain, technological advancements reshape how clothes are designed, manufactured, marketed, and distributed. With technologies like AI, VR, intelligent textiles, and 3D printing dictating market trends and bringing unfathomable change to the fashion industry, which innovations should businesses looking to make a tremendous difference adopt?
11.30

-

12.30

Challenges and growth opportunities of European fashion-tech companies

When it comes to the growth of the fashion-tech sector in Europe, innovation has brought much-needed improvements to the fashion industry. Although some of the technology is relatively still at the early stage, some fashion businesses can, through experimentation or knowledge-sharing, still reap some real growth opportunities from the new technologies. As European inventors, groundbreakers, and pioneers of tomorrow continue to drive forward the fusion of cutting-edge technologies with fashion with their fresh perspective, what are the challenges and the benefits of investing in these innovations?
14.00

-

14.30

DeFINE: Explore the fashion-tech ecosystem

The Fashion-tech Ecosystem has been invented to nurture an idea until it becomes a viable product. Made up of labs, incubators and accelerators, how does this unique ecosystem encourage and support new innovative fashion businesses slowly disrupt the fashion system?
14.30

-

15.30

Is there a need for a tailored business coaching for fashion-tech startups?

Navigating through the volatile fashion-tech space can require a tailored approach built on advice and guidance. Many transformative ideas have become great through support, mentoring and coaching from experts from the fashion industry and startup scenes. Which opportunities are available to fashion-tech startups hoping to formulate their goal so they can move forward?
15.45

-

16.45

Impact of EU innovation policies and vision for fashion-tech communities

When it comes to EU innovation policies, it is time to devise a new vision for fashion-tech communities that matches the challenges of the 21st century. Exploring the importance of innovation and business support for fashion-tech communities, the conversation will focus on the key drivers in the ecosystem, public-private policies at regional, EU levels and how EU innovation policies play an increasingly important role in shaping Europe's fashion-tech future.
16.45

-

17.00

Closing Ceremony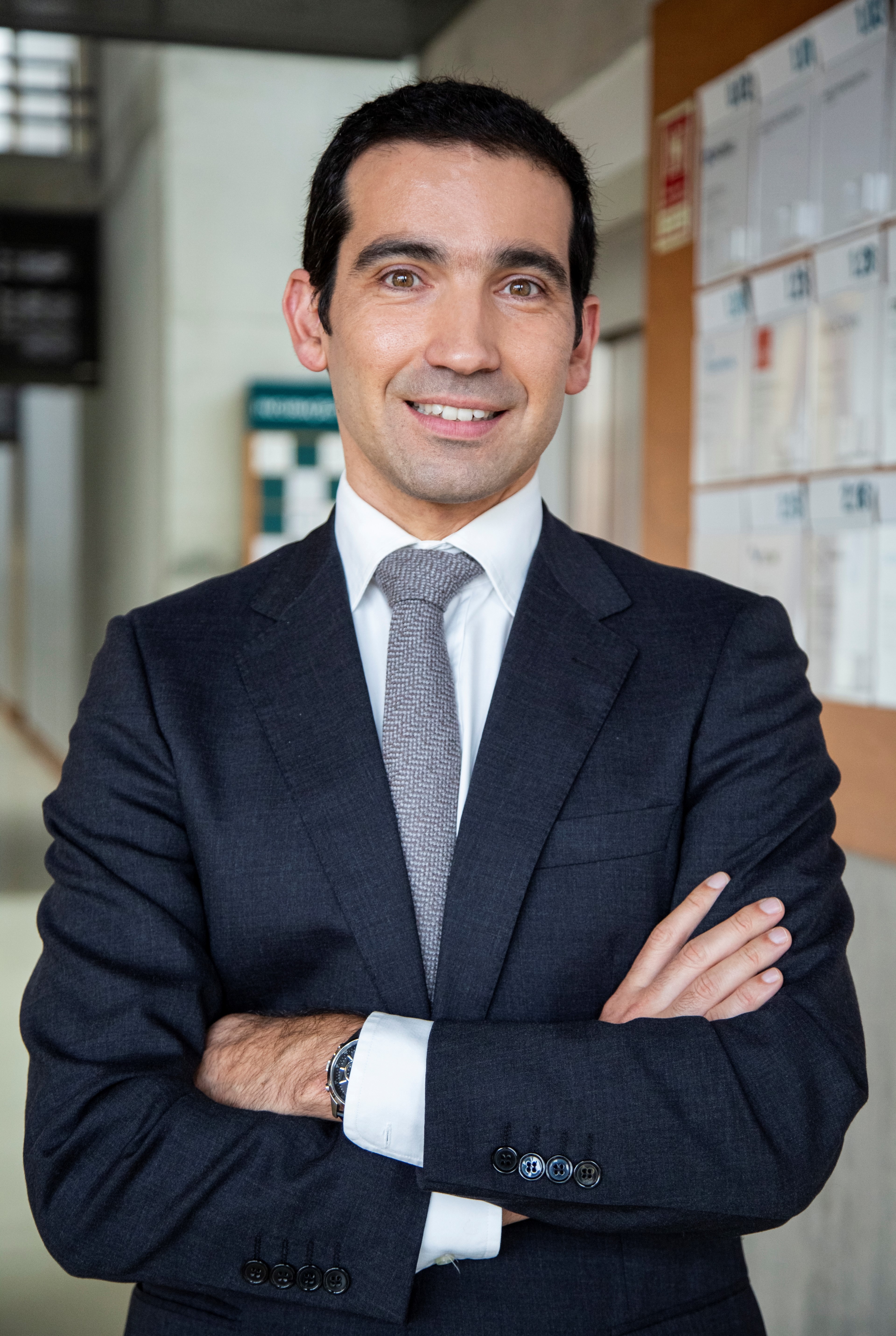 Jorge Pimenta (IPN, EBN)
Project Manager, IPN, EBN Member
Entrepreneur, speaker, mentor and startup enthusiast. Fostering innovation and entrepreneurship at IPN - Instituto Pedro Nunes, supporting technology-based startups and scaleups. Focusing on financing through VC, grants, innovation, R&D and tech transfer. Strong track record in B2B business development and defining sustainable go-to-market strategies, combining international experience (Europe/Brasil) in several segments: Retail, Media&Publishing and IT. Proud dad and marathon runner.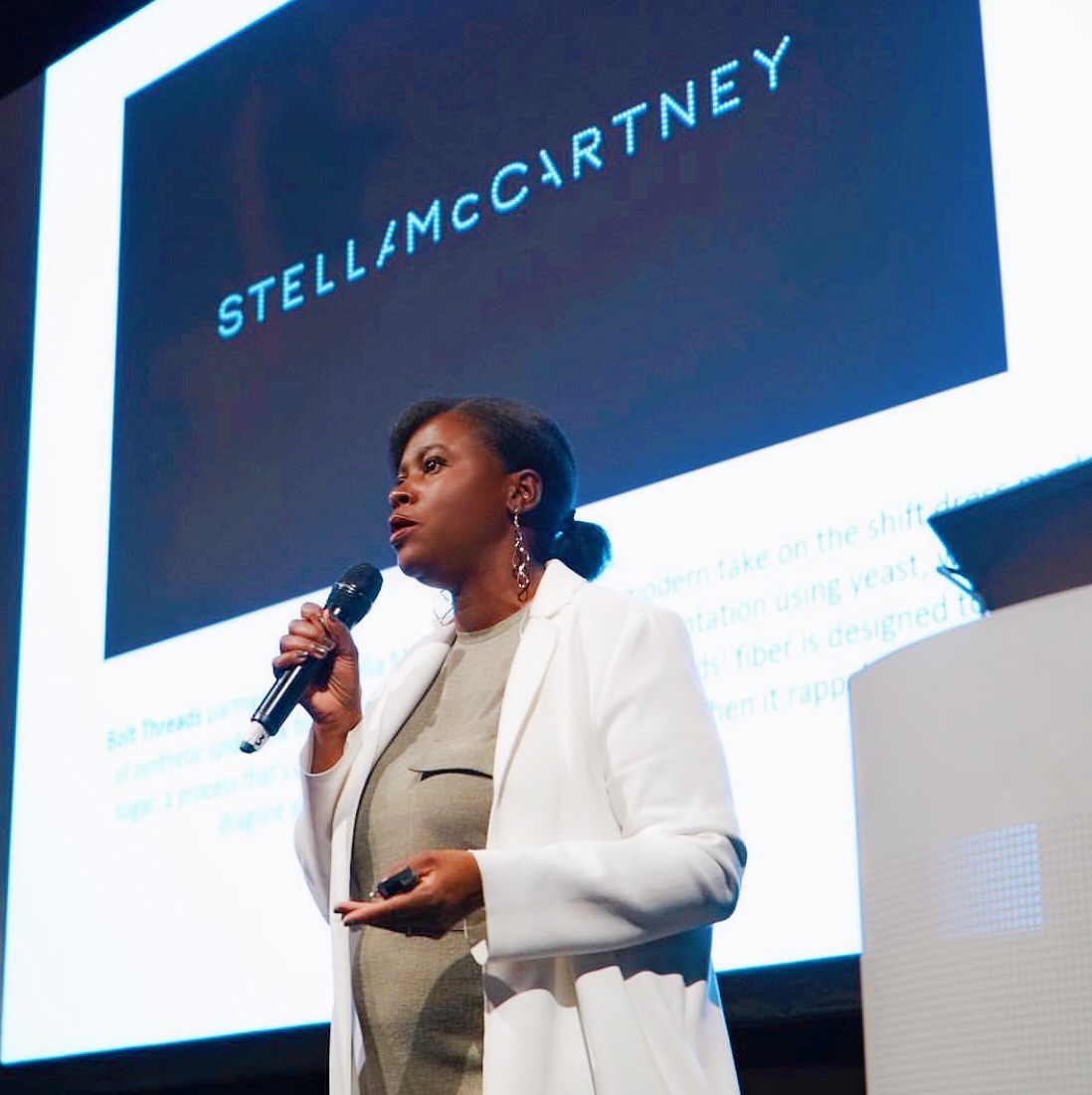 Muchaneta Kapfunde (FashNerd)
Editor in Chief, FlashNerd
Founding editor-in-chief of FashNerd.com, Muchaneta has worked in the fashion industry for over 14 years. She is currently one of the leading influencers writing about the merger of fashion with technology and wearable technology. She has also given talks at events like Premiere Vision, #FashionTech Berlin, Munich Fabric Start and Pure London, to name a few. Besides working as a fashion innovation consultant for various fashion brands, Muchaneta, a former contributor to Wareable.com, is now a contributor to Vogue Business.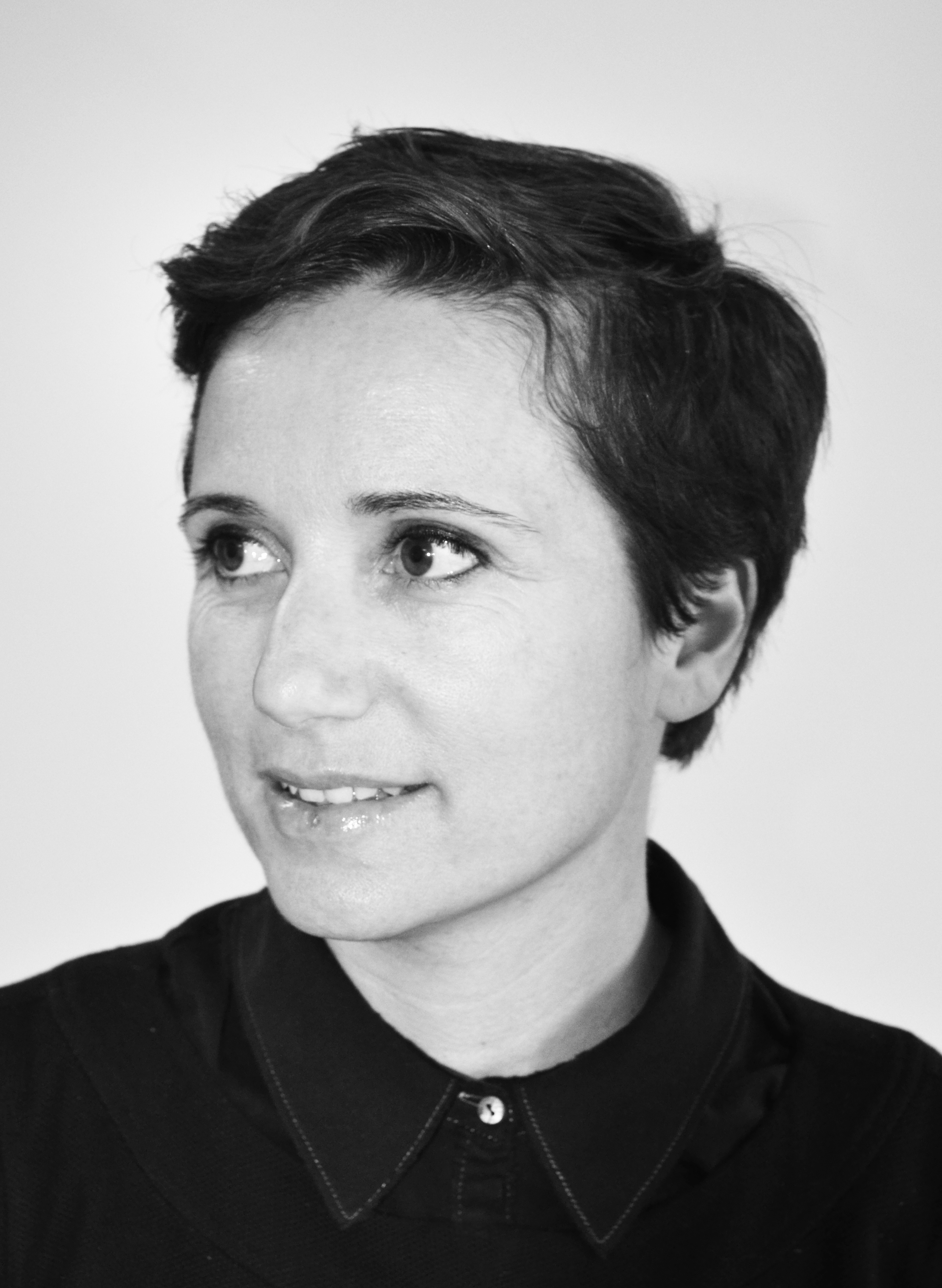 Paola Bertola (Polimi)
Full Professor and Coordinator of the PhD Program, Polimi
Paola Bertola, PhD in Design, is Full Professor at Politecnico di Milano, Design Department, where she coordinates the PhD Program in Design. She is cofounder of Fashion in Process (FIP) research collective and Faculty Member of the School of Design, Politecnico di Milano, where she teaches in BA Fashion Design program and in MSc Product Service System Design Program. Her research focuses on creative processes, design management and branding, and design research within "culture intensive" industries. She is an author of several international publications and consultant on didactic and research activities for Italian and foreign institutions and companies. She was twice awarded with the Compasso d'Oro Price (2001 and 2011) for her research activities.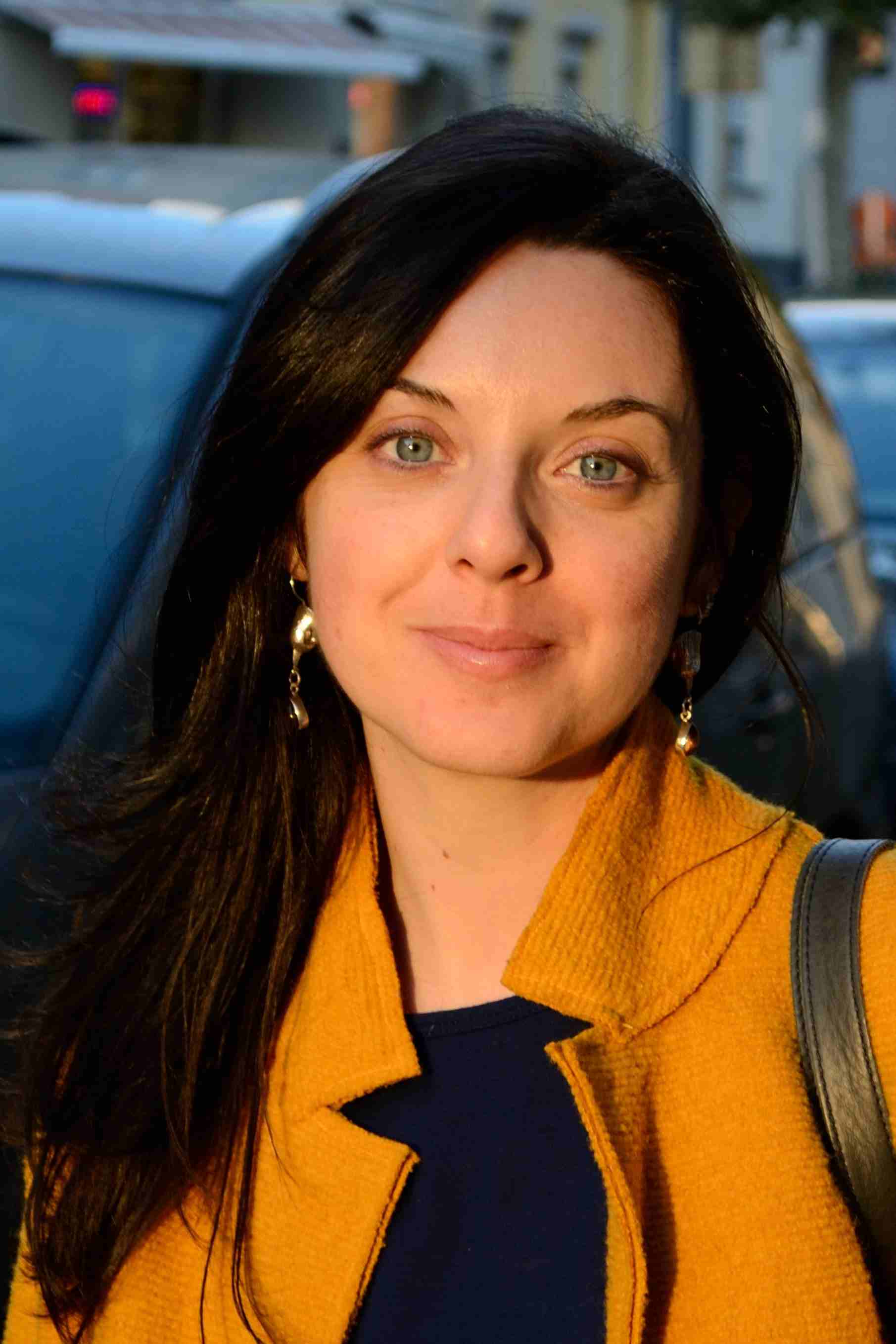 Silvia Draghi (European Commission)
Policy Officer, European Commission
Silvia is a policy officer at the European Commission, working in the Directorate-General for Internal Market, Industry, Entrepreneurship and Small and Medium-Sized Enterprises. She contributes to develop strategies for cultural and creative industries, in particular design and fashion in the framework of the broader European industrial policy. She is also responsible for the implementation of cross-fertilisation and cross-innovation actions for design, fashion and high-end. Thanks to previous work experiences at regional and European level , she gained expertise in various policy areas, such as tourism, culture, creative sectors, industrial policies , skills development, EU funding.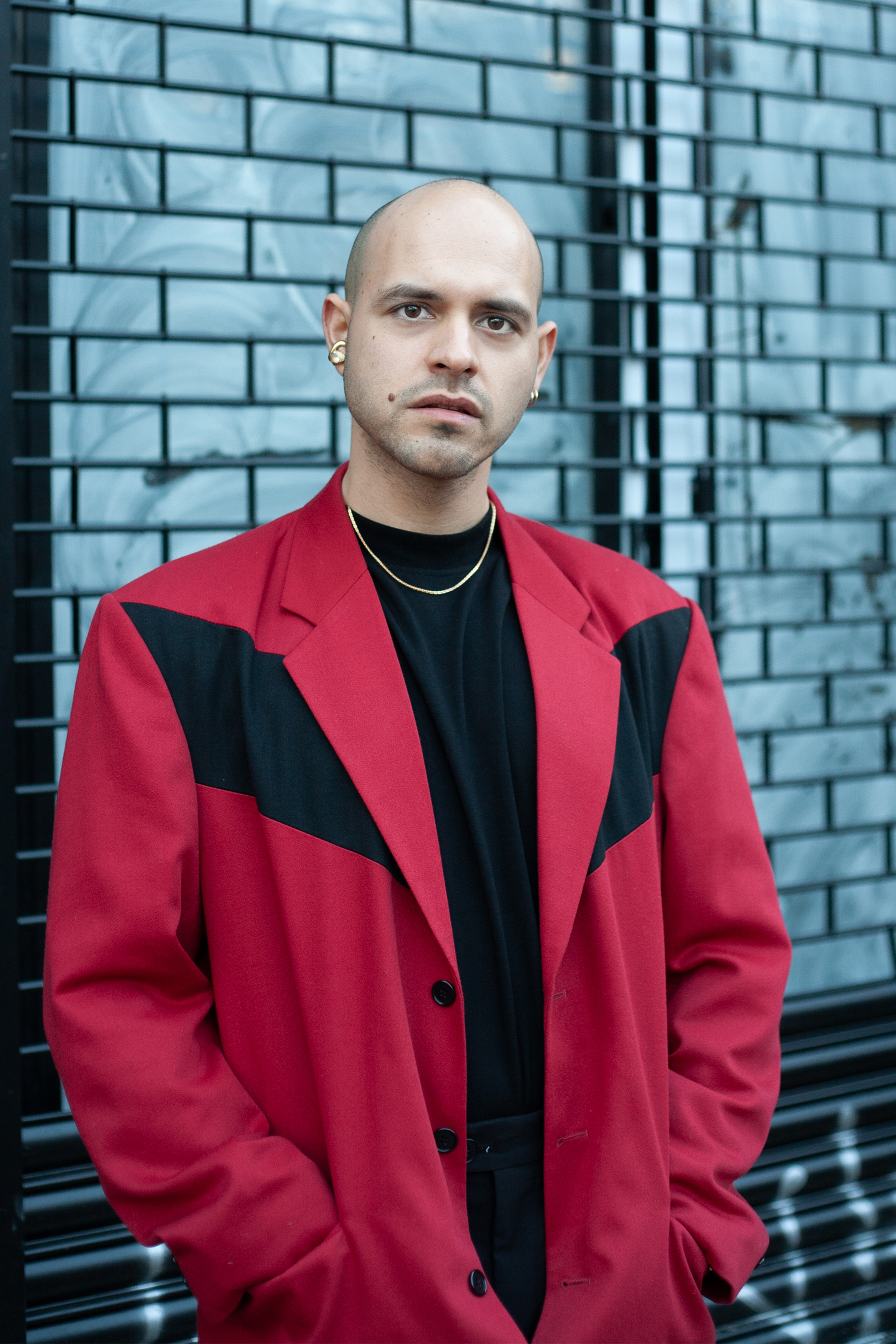 Costas Kazantzis (Fashion Innovation Agency at London College of Fashion)
Creative Technologist, Fashion Innovation Agency at London College of Fashion
Costas uses 3D Design and XR to reshape the way fashion content is disseminated. His background lies at the intersection between fashion media production and computer science, providing insight into how emerging media can influence how fashion brands engage with their audiences. As a Creative Technologist at the FIA, Costas develops proof of concepts for 3D, AR, VR and creates visuals, and animations to help FIA communicate ideas to diverse partners. He is also an Associate Lecturer at LCF School of Media and Communication.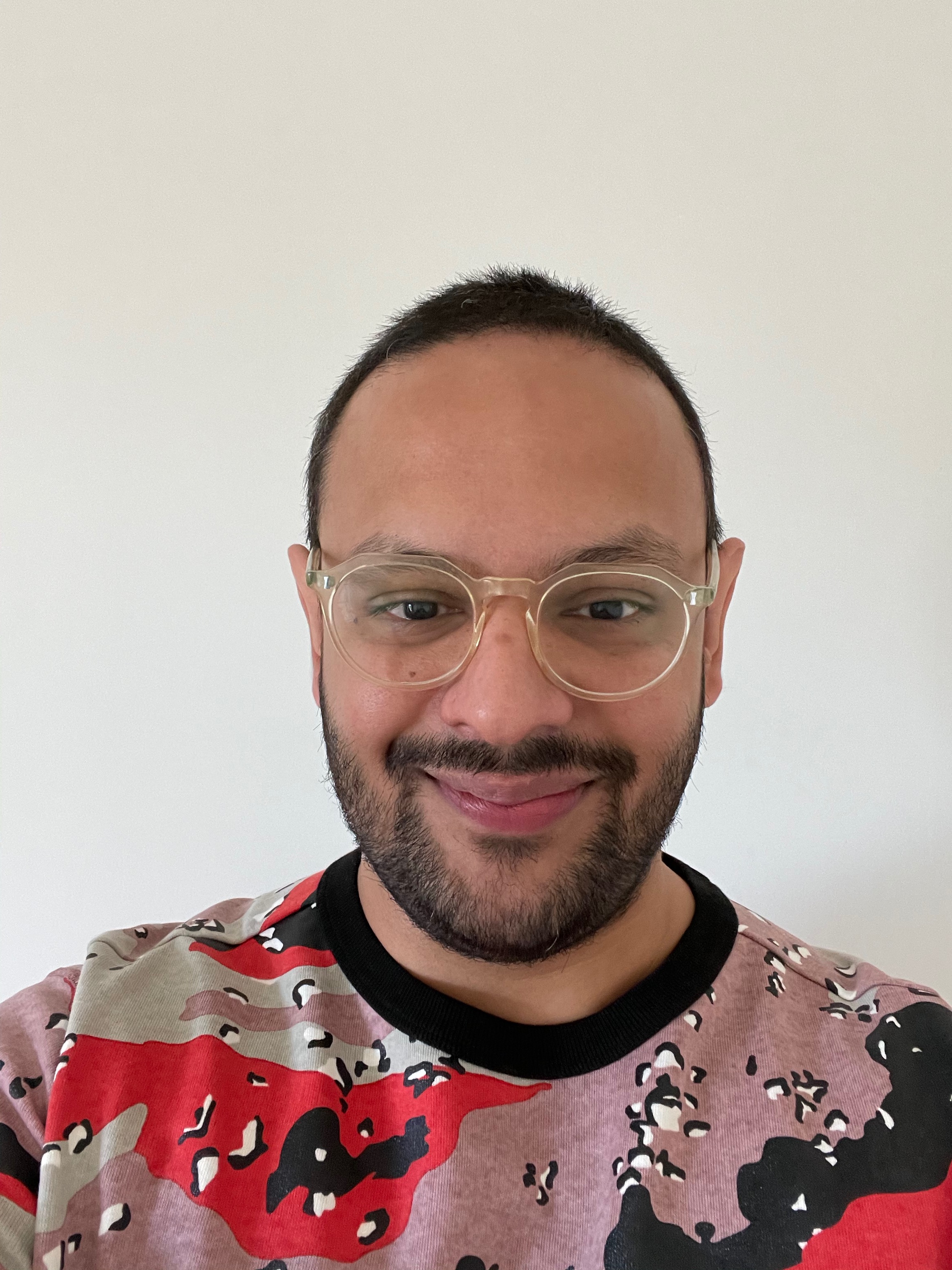 Moin Roberts Islam (Fashion Innovation Agency at London College of Fashion)
Technology Development Manager, Fashion Innovation Agency at London College of Fashion
Moin is a fashion-tech innovator with several years of experience working on collaborative projects across fashion and technology, as well as a background in consultancy, investment banking and education. Moin has a strong grounding in mathematical analysis and the technology sector. His expertise is in formulating, developing and overseeing projects and products which showcase how emerging technology can improve the current practices of fashion brands.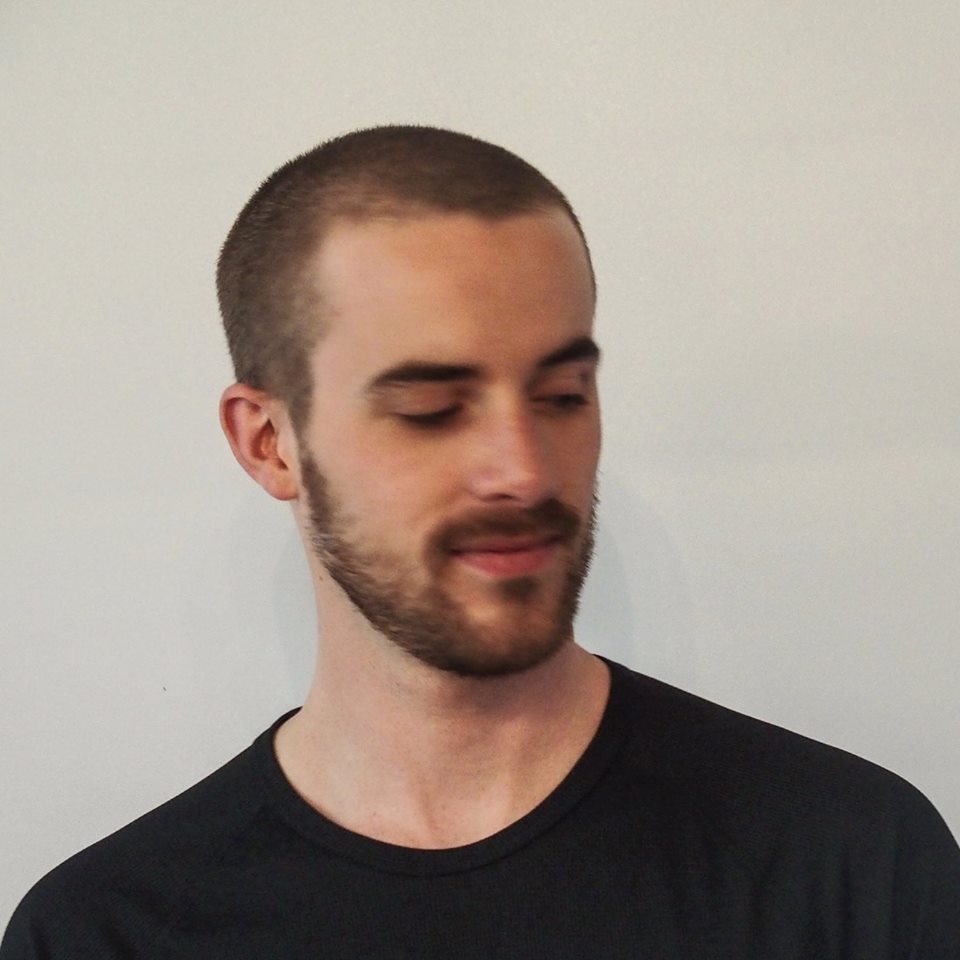 Archibald Charlet (LVMH)
Startup Programs, LVMH
Working on retail, marketing & structural changes induced by emerging technologies and its associated shifts in consumer behavior across the globe. I am passionate about innovation and its impact on existing business models, as well as the reaction of industries confronted by disruption.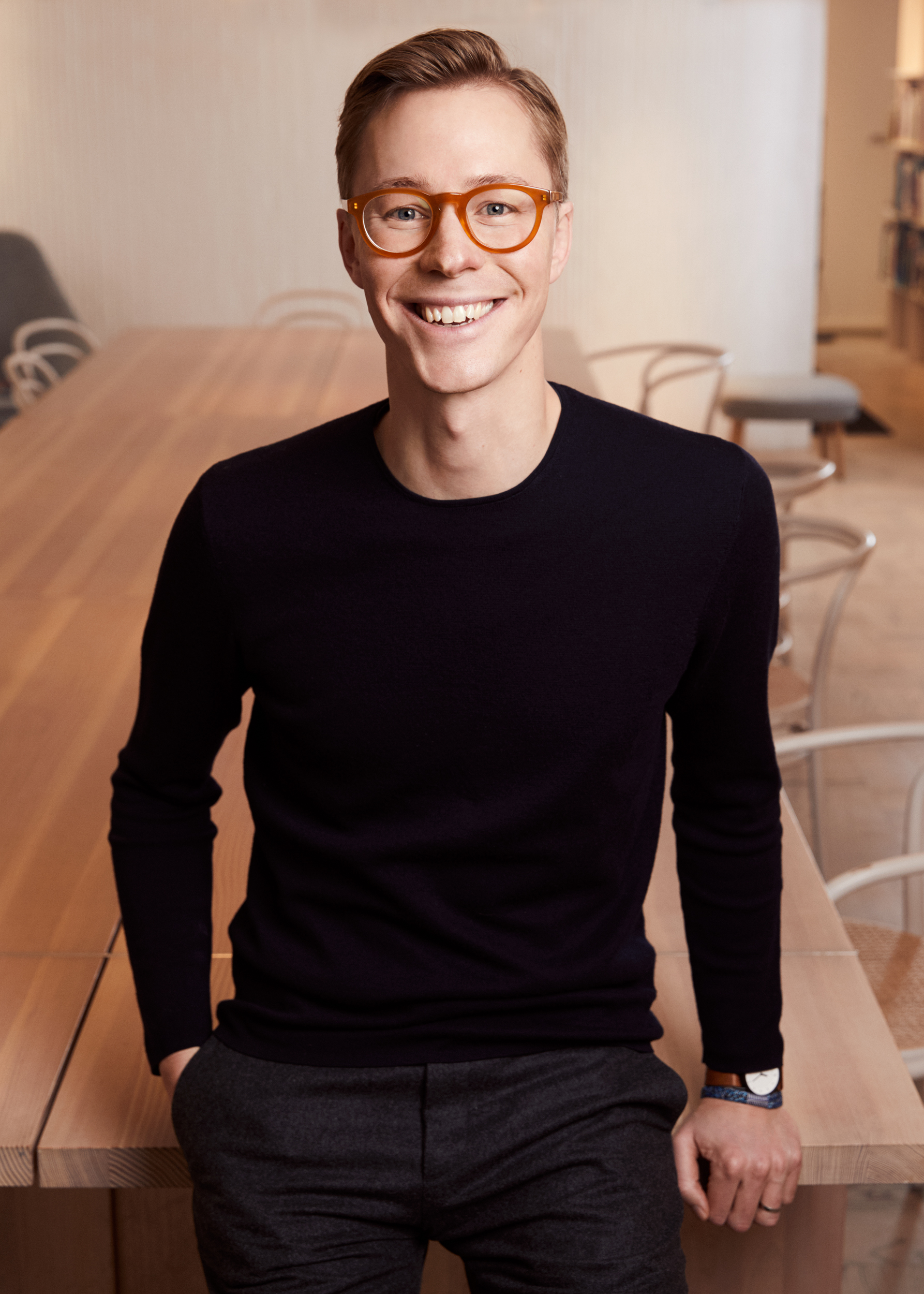 Erik Bang (H&M Foundation)
Innovation Lead, H&M Foundation
Erik joined the H&M Foundation in 2014 as the lead for innovation to set up the H&M Foundation's efforts within focus area Planet. He developed the world's biggest competition for circular innovation – the Global Change Award, launched in 2015. The work includes to search, select and support the winning impact ventures. Erik also initiated and oversees a pioneering USD 100 million partnership with The Hong Kong Research Institute of Textiles and Apparel (HKRITA) to chart the future for a Planet Positive fashion industry by developing and scaling their own open-source technology. In 2018, Erik was recognized as Sweden's most talented professional under 40 because of his work at the H&M Foundation. Erik holds a Master in Political Science from Uppsala University in Sweden. He has a background in finance, communication as well as from promoting Swedish industries in emerging markets and supporting managers who work in complex environments. Erik lives with his family in Stockholm and holds big passion for alpine skiing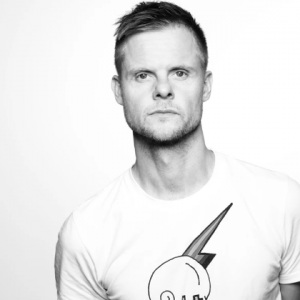 Fredrik Timour (Swedish Fashion Council)
Innovation Manager, Swedish Fashion Council
One of Sweden's thought leaders within the digitalization of the fashion industry. Has developed both technology, business and education within Fashion Tech. Fredrik works for the Swedish Fashion Council setting up a Fashion Innovation Center. He has a broad, deep and holistic perspective to digital fashion and is the founder of Neue, a platform for digital fashion development including both hardware, software and cloud, for fashion brands and end user applications. He has been running courses in fashion tech at Fashion Institute of Technology - NYC, London College of Fashion - London, IFA - Paris, Beckmans - Stockholm. Furthermore, he has been working directly with clients like POC, IKEA, BACK developing connected garments.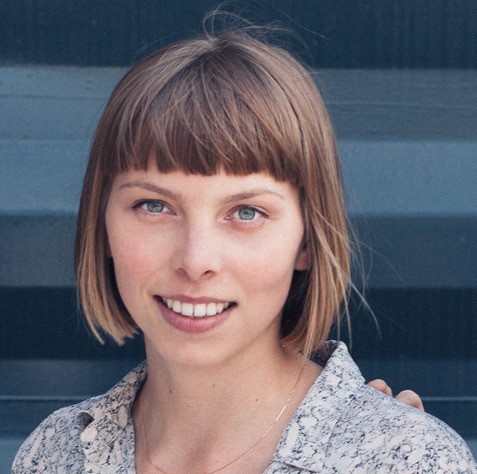 Natalija Krasnoperova (Studio Hilo)
Co-founder, Studio Hilo
Studio HILO is a Berlin-based studio for digital textile innovation. Established in 2018 by textile designer Sara Diaz and innovation trainer Natalija Krasnoperova, we have since grown into an interdisciplinary team of fashion experts, designers, engineers and social entrepreneurs.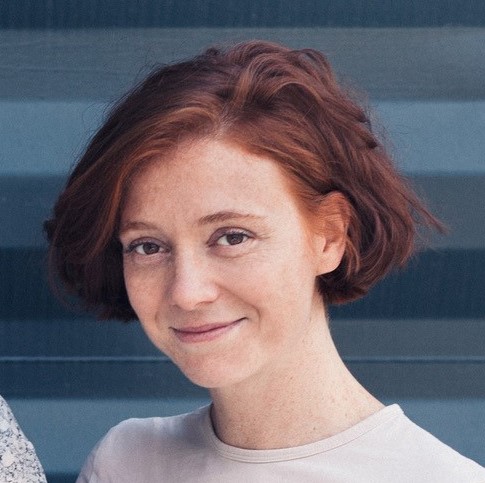 Sara Diaz (Studio Hilo)
Co-founder, Studio Hilo
Studio HILO is a Berlin-based studio for digital textile innovation. Established in 2018 by textile designer Sara Diaz and innovation trainer Natalija Krasnoperova, we have since grown into an interdisciplinary team of fashion experts, designers, engineers and social entrepreneurs.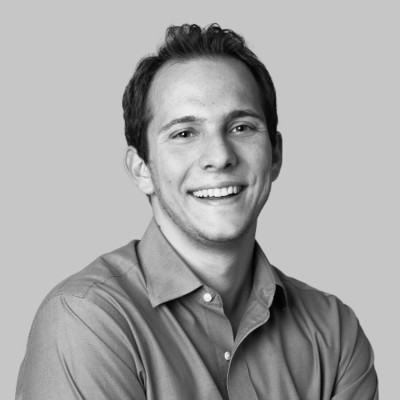 Christian Kunz (Plug and Play Brand and Retail)
Director, Plug and Play Brand and Retail
Swiss National but raised across the Americas and Europe, Christian graduated from IE Business School in Madrid in 2014. After helping establishing an e-commerce startup in the food space Spain, Christian joined Plug and Play at the end of 2015 as one of the first employees in Europe, co-founding Plug and Play's first international retail innovation platform, Lafayette Plug and Play, in 2016. From 2016 to 2020, Christian was in charge of the corporate development for LPNP and Plug and Play France, and since 2021 is Director of Plug and Play Brand & Retail Europe.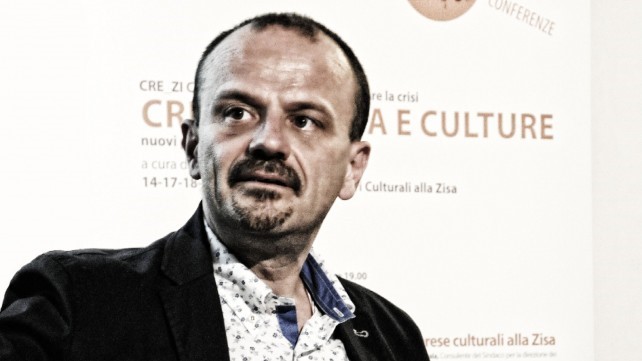 Fabio Montagnino (Cyprus Institute, EBN)
Director of Innovation, Cyprus Institute
Fabio Maria Montagnino is the Director of Innovation at The Cyprus Institute. Biophysicist, he has been a fellow researcher at the University of Palermo and the Italian National Research Council, before moving to industry as an innovation manager. As the Director of Consorzio ARCA he implemented a regional node of Enterprise Europe Network, an EU-BIC certified incubator, and the Italian EIT Health RIS Hub. He has been involved in more than 30 R&I projects, holding the role of coordinator in many of those. Nowadays, his main interest is the combination of creativity, entrepreneurship and innovation, towards sustainable development. Considered by EIT among the European leaders of innovation ecosystems, he's author of more than 30 publications and 3 patents.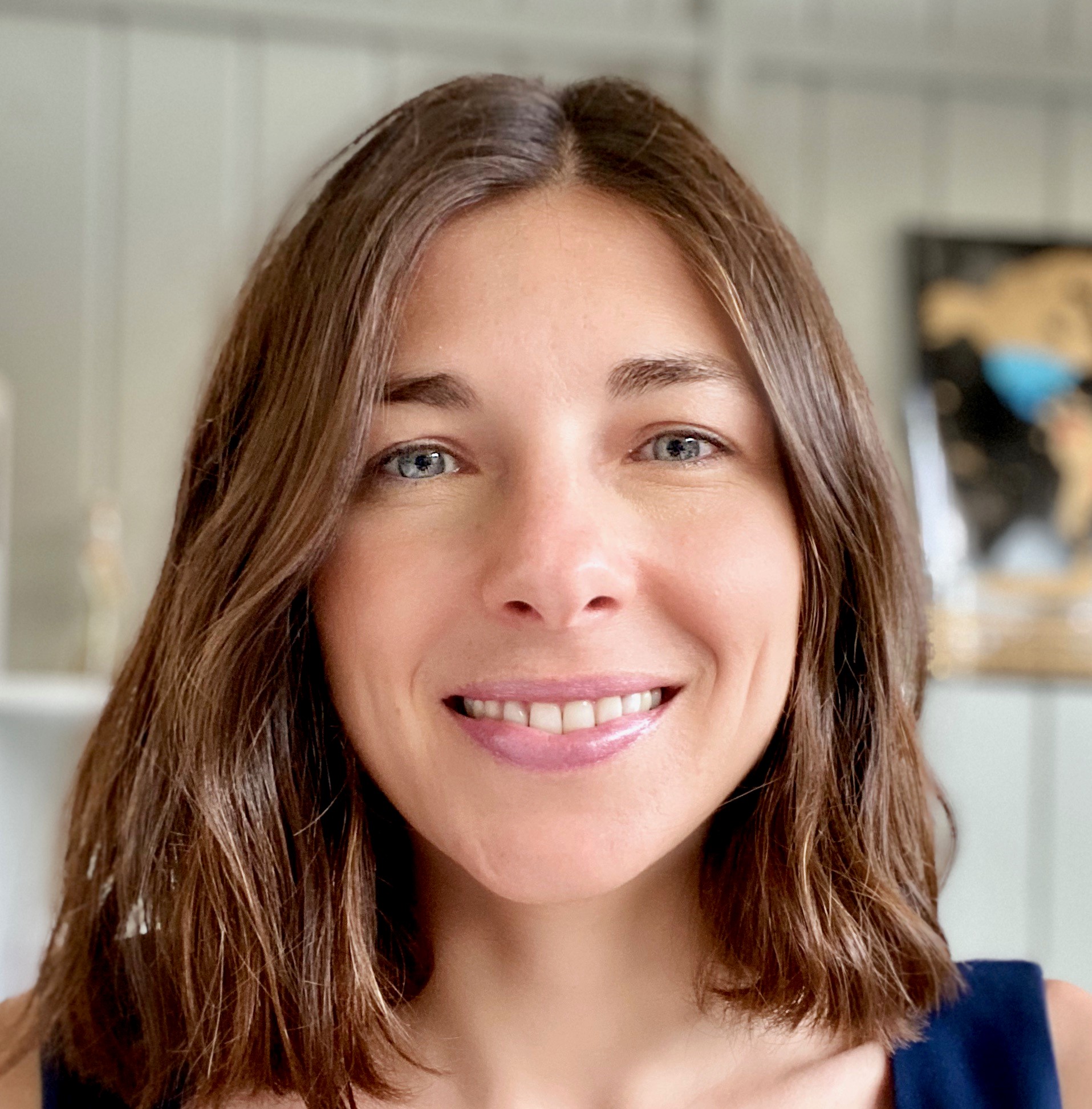 Giusy Cannone (Fashion Technology Accelerator)
CEO, Fashion Technology Accelerator
Giusy is Fashion Technology Accelerator's Chief Executive Officer and she has 10+ years experience in the investment and startups area. She has been Investment Manager at Italian Angels for Growth, business angels network with 14M€ invested. Previously, she was innovation specialist at in Intesa Sanpaolo bank, running a program which supports business development of tech start-ups. Earlier, she had working experience in the United States working first as Researcher at the Kauffman Foundation then at the Mind the Bridge as coordinator of the incubation program in San Francisco. She has also been involved in consultancy projects to develop entrepreneurial ecosystem in different countries. She is lecturer at the major Italian Fashion Schools such as Instituto Marangoni and Domus Academy.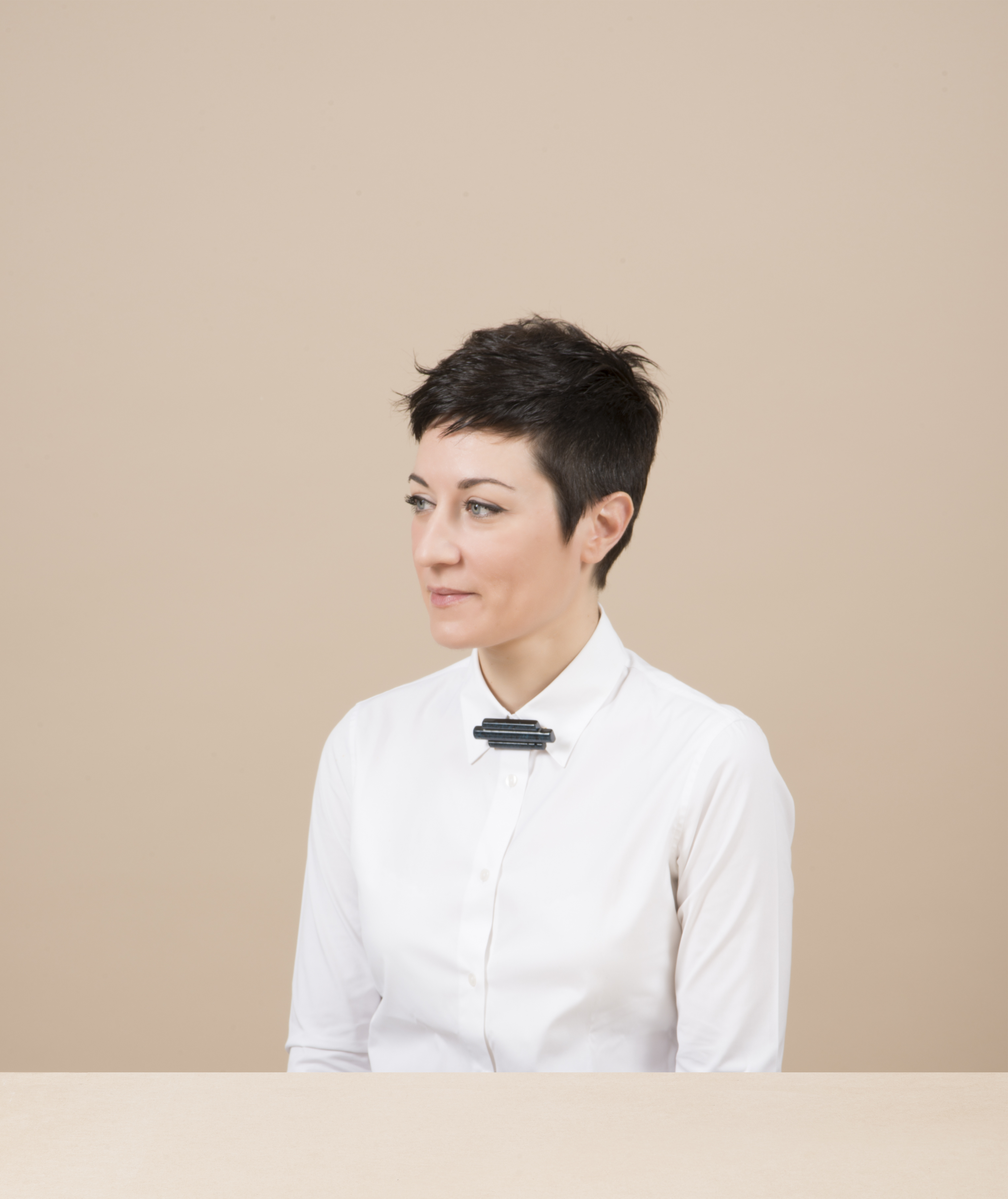 Chiara Colombi (Polimi)
Project Manager, Polimi
Chiara Colombi, is a Fashion Designer, PhD and Associate Professor at Politecnico di Milano, Design Department, and Faculty Member in BSc and MSc Fashion Design programs at Design School ‐ Politecnico di Milano. She has 15 years' experience in education, research and professional consultancy in the fashion design field mainly focused on trend research methods, product-system development, merchandising and retailing. Her research, teaching and professional experience is rooted in the close relationship established with productive and professional entities. These connections aim to define research projects deemed to be relevant from an industrial, socio-economic perspective and possible topics for studios, workshops, research projects and grants.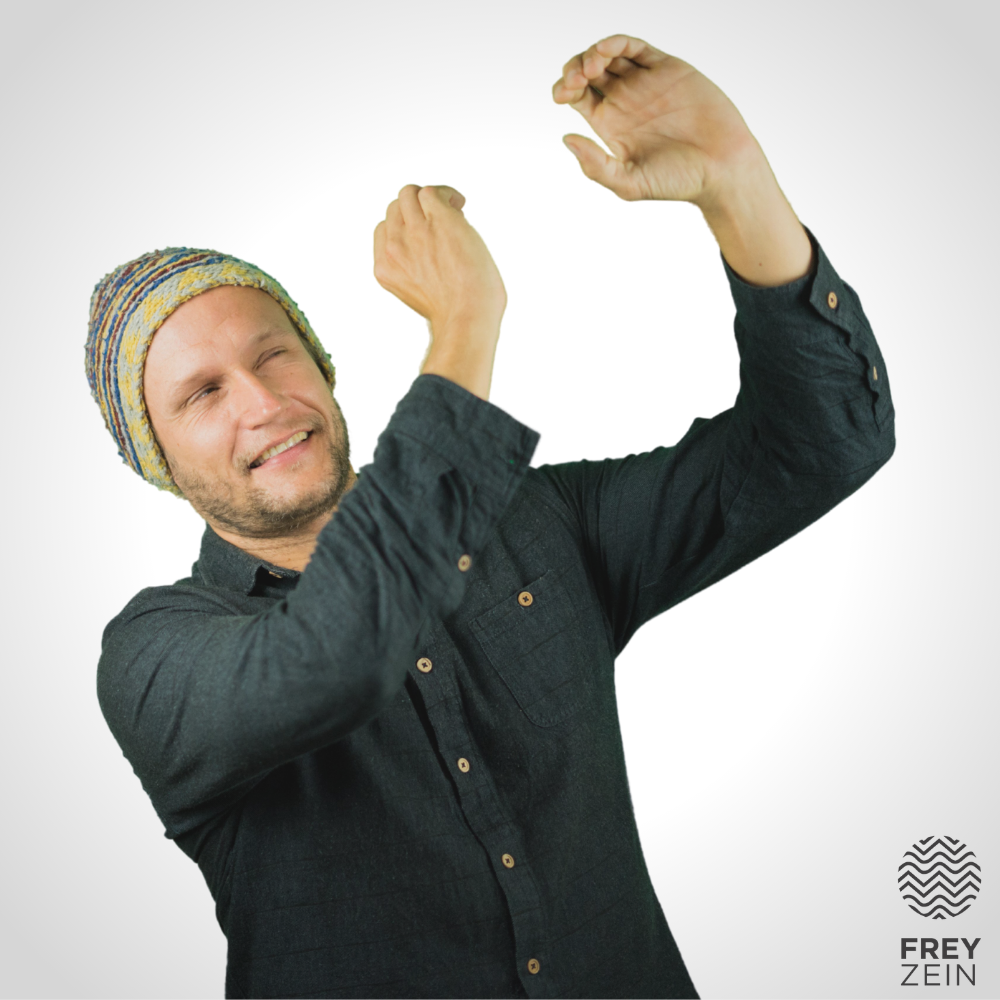 Jan Karlsson (FreyZein Outerwear)
CEO / Founder, FreyZein Outerwear
During a trip to the Azores Jan asked himself: Why do we create synthetic products which lasts for years or with love centuries but then harm the planet for hundreds of years? That's why we founded FreyZein Outerwear. We are Radically Natural! We show that clothing does not have to harm our environment. Our products are bi-circular, which means either they can be made into a new textile again or they can be composted and form nutrients for the soil. Our new natural high-tech fabric is water-repellent and breathable and will replace synthetic materials! Uncompromising Natural!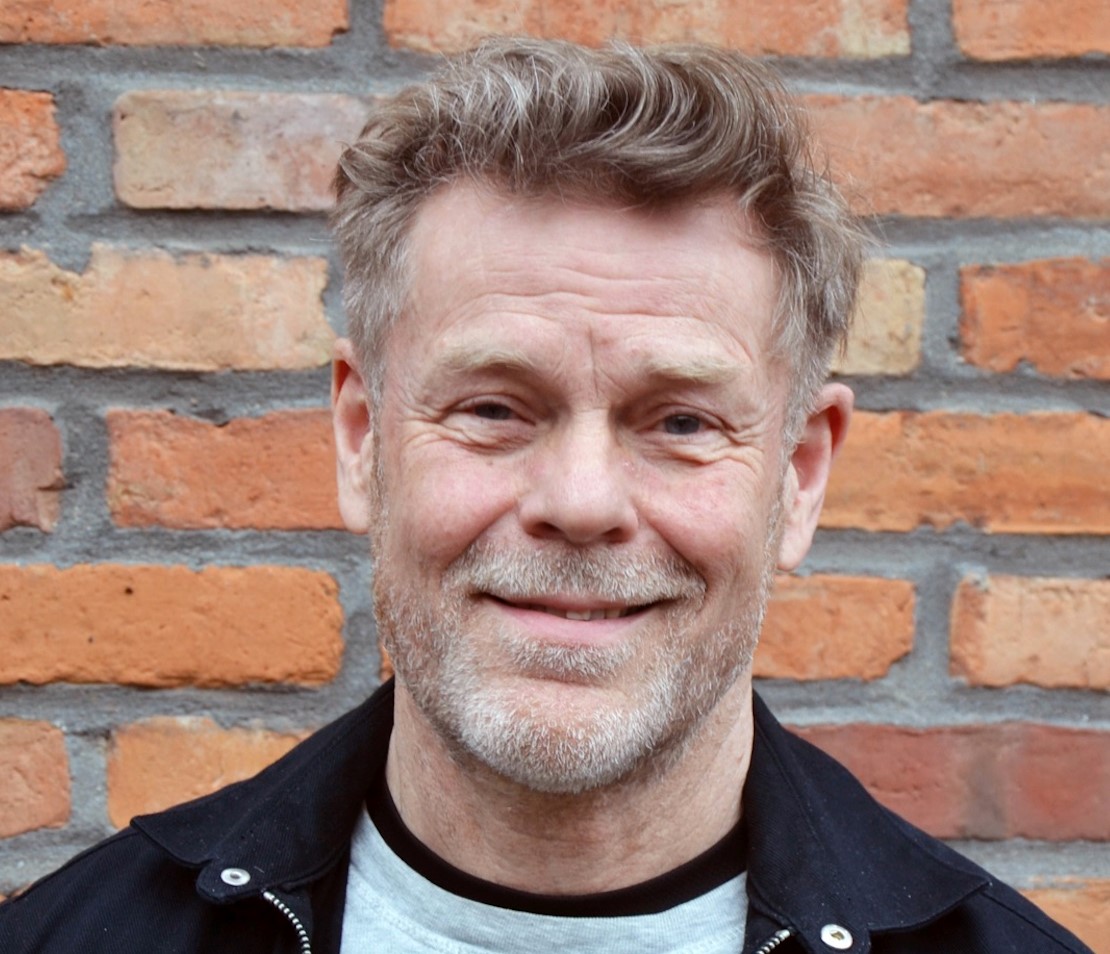 Lars Mattiasson (xPlot platform)
CEO, xPlot platform
Lars Mattiasson is the co-founder of the xPlot hybrid platform in Sweden that activates, accelerates, and elevates startups from the Creative Industries and Tech. xPlot is based on mobility, cross-sector learning, and collaboration with an entrepreneurial mindset and located in the heart of the vibrant Tech Incubator Ideon Innovation in Lund. He is a member of the Swedish investor group I Love Lund with +60 investors and have many years of international experience in fashion, textile production, and extensive know-how from the Culture and Creative Industries. Special interests: value-based entrepreneurship and ethical/ sustainable business development.
Simon Hjelte (Ink Boras)
Business Developer, Ink Boras
Simon works as a Business Developer at Inkubatorn i Borås (Ink Borås) where he focus on companies in the fashion and textile technology field. He support startups in the entire business development process, focusing on new business models for the new type of fashion startups that we see coming. Simon's expertise is to discover an idea's intrinsic value and make business of it - a skill he has developed by knowing the fashion industry in depth. Simon is a tailor in principle. He has worked through all parts of the textile and fashion value chain and used to operate his own jeans micro-factory. He first got in contact with the Borås textile innovation cluster as an entrepreneur through the Innovation Department at Borås University, engaging as a commercial partner in "on market" research projects. He eventually ended up at the incubator when he got the chance to work with business linked to fashion and textile innovation. Simon initiated the process of Ink Borås taking the position as Scandinavia's leading business developing partner for startups within the area of fashion technology. From the beginning of 2019 and forward, Ink Borås has an increased focus on attracting startups with technical innovations in textile and fashion.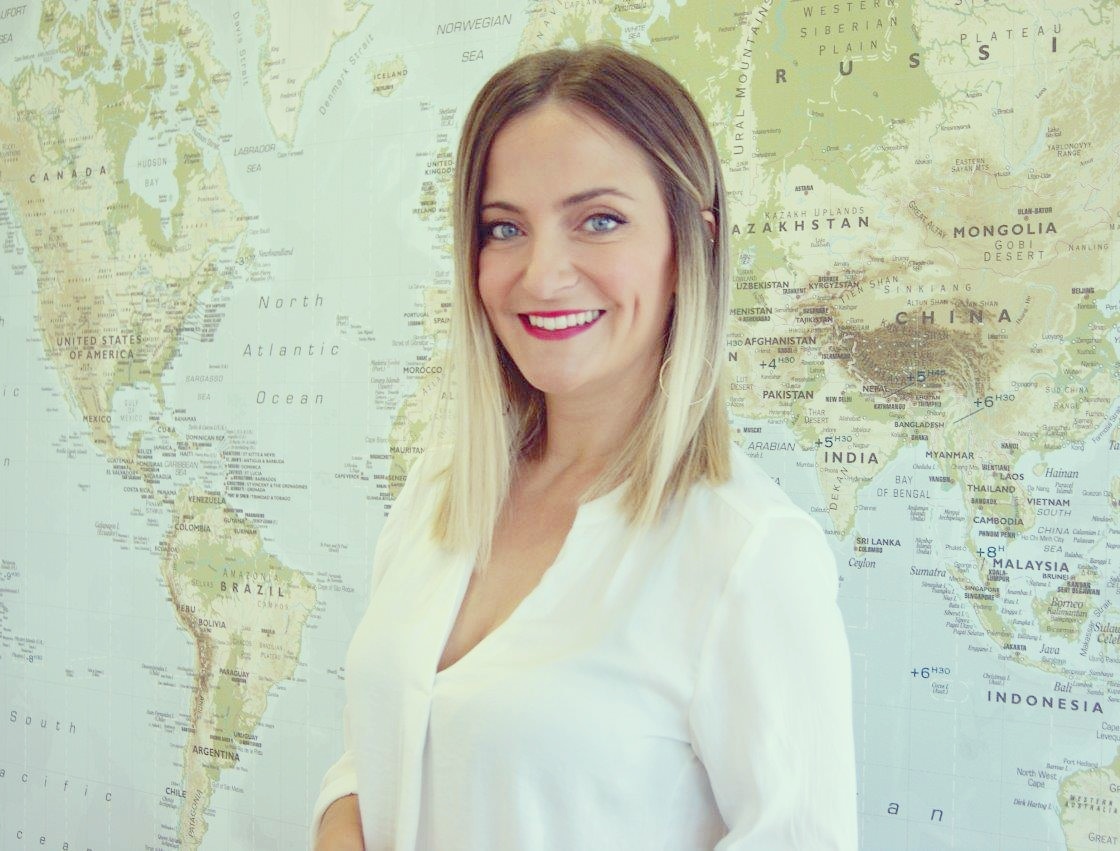 Esther Peñalver (BIC Murcia, EBN)
Managing Director, BIC Murcia
Technical and creative background acquired by an engineering career and several design master degrees. Business perspective developed both academically and professionally.Project management experience gained in international environments. Since 2009, I have been developing my professional career at CEEIM (BIC Murcia), as Coordinator of the International Area, as well as Managing Director since June 2017. I have been involved in more than 25 EU projects, mainly focused on innovation, entrepreneurship, transfer of methodologies related to startups creation and consolidation, including aspects such as internationalization, technological and commercial synergies and development of transnational cooperation networks. Special interest in creative sectors related to technical aspects.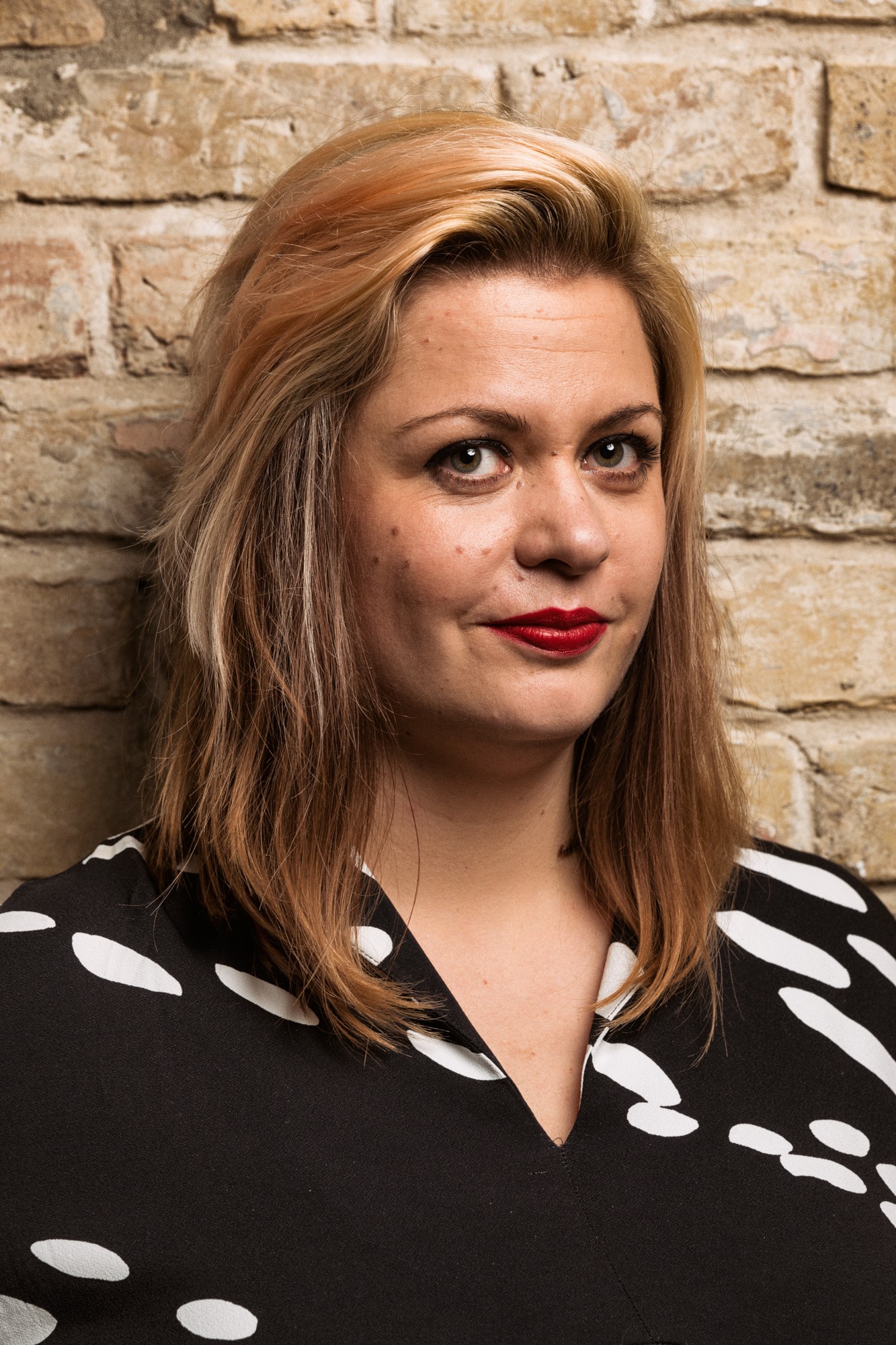 Lisa Lang (Euratex)
Associate Director Innovation & Skills, Euratex
Lisa Lang is a European technologist and innovative textile expert. She has gained recognition as one of Forbes Europe's Top 50 Women in Tech, top 100 most influential people in wearable tech worldwide, one of 25 leaders in fashion and technology worldwide, and has been listed as one of the 50 most important women for innovation & startups in the EU. Lisa Lang a direct adviser for fashion, technology and entrepreneurship for the European Commission, focusing on creative industries and Artificial Intelligence strategies on several high-level advisory boards. She founded highly recognized companies like ElektroCouture, ThePowerHouse and FNDMT who are dedicated to push innovation within the fashion technology sector. Since 2021 she has joined EURATEX, Europe's biggest interest group for the textile and apparel industry as Associated Director for Innovation & Skills. There she's creating the future strategies for digitalisation, new standards and education program for the textile and apparel sector.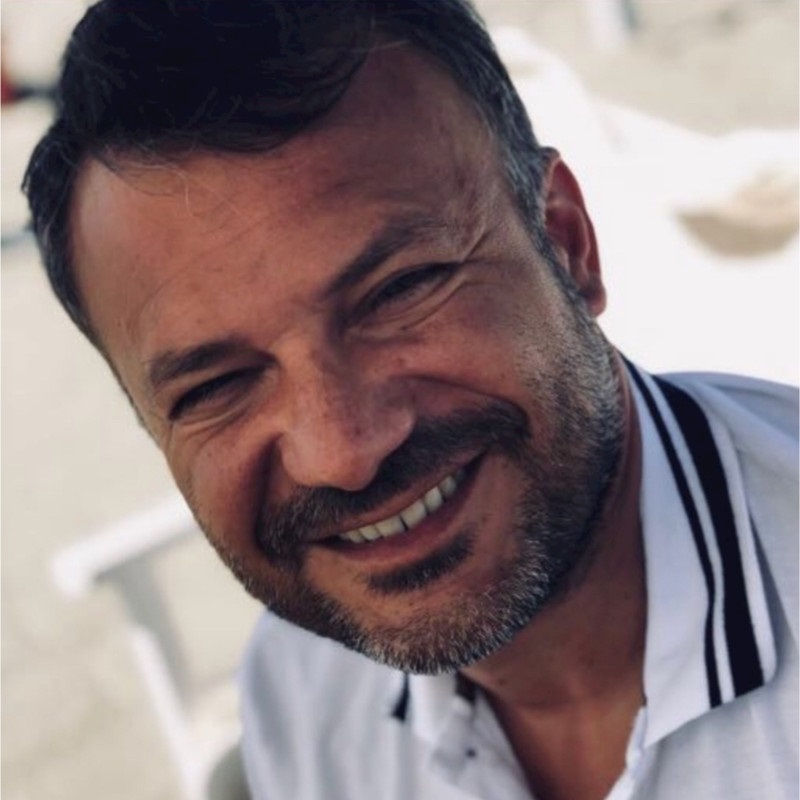 Mauro Sampellegrini (Sistema Moda Italia)
R&I Area, Sistema Moda Italia
Mauro is an engineer and manager for research and innovation in Sistema Moda Italia, the Italian industrial association for textiles and clothing. He deals with digital transformation for textiles along the supply chain, 4.0 technologies, lean production as well as sustainability through digital enabling technologies. It represents the Lombard region in the European textile technology platform with the REGIOTEX initiative on the themes of Functional and sustainable materials, Sustainable production processes and Smart textile machinery.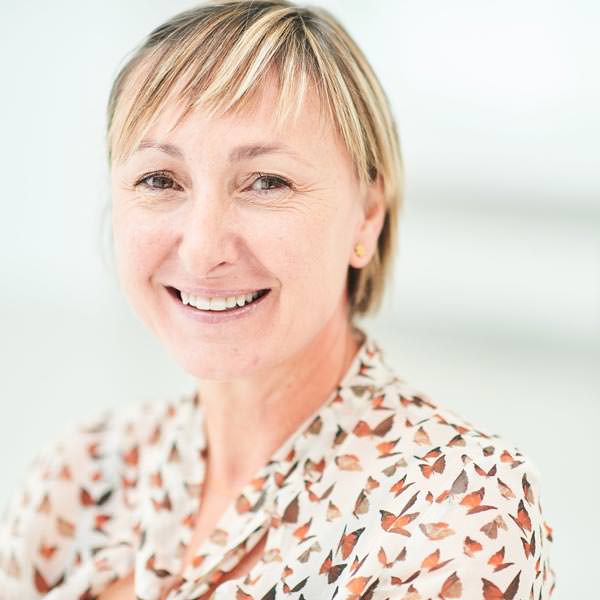 Piedad Rivas (EIC - European Commission)
Project Adviser, EIC - European Commission
Piedad Rivas, works at the European Commission European Innovation Council and Small and Medium-sized Enterprises Executive Agency (EISMEA) Piedad has a background in Law with specialisation studies in Human Right Law. Through her work in MEDIA and COSME programmes she has built experience in creative industries in the audiovisual industry sector, and in the manufacturing sectors of fashion/textile, footwear and lifestyle. At the European Commission, she has worked for the EU COSME programme, through which the European Union (EU) supports SMEs competitiveness and internationalisation such as DeFINE network of incubators. She is now working for the European Innovation Council supporting innovation and visionary entrepreneurs to scale up new ideas and projects into the market. Piedad enjoys working with creative industries. She is a great supporter of interdisciplinary collaboration, and the richness resulting from connecting people and diverse skills. She is convinced about the potential that European creative industries and small businesses have as a driving force to generate local innovation and added-value to create jobs and reply to important societal challenges. The fusion between creativity and innovation and new technologies can definitively generate positive impact in European local communities and the environment.